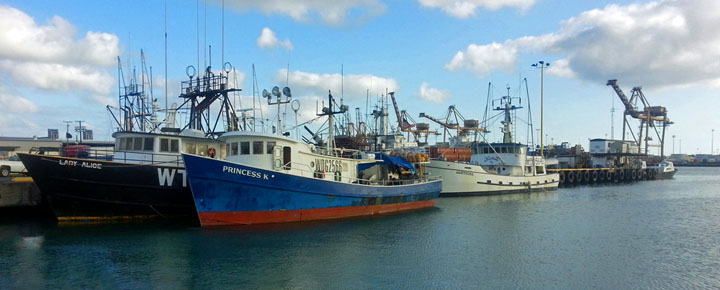 Allegiant Air announced today that it is suspending flights to Hawaii from six cities this summer. We previously reported Allegiant Hawaii flights cut resulted from inadequate demand for the airline's unique offerings and suggested more chopping was to come. Today's announcement, however, which leaves only two mainland cities to Hawaii standing (Bellingham and Las Vegas), was more severe than we had been expecting.
Allegiant excited us with Hawaii deals when they inaugurated flights from across the western US last year, including cities which had never had Hawaii service. Unfortunately, however, these markets have not developed into year round successes, and ticket prices have remained too low for the routes to be sustainable.
Allegiant Hawaii Axes Most Routes
The Hawaii airline will indefinitely stop flights starting August 14, 2013, from Boise, Eugene, Fresno, Santa Maria, Spokane and Stockton. The carrier indicated it plans to resume flights at a later date, but has not stated definitively whether or not that will occur and if so when. Today's cuts leave Las Vegas and Bellingham as the only Hawaii destinations to retain regular Hawaii air service from Allegiant.
What Happened to Allegiant Hawaii
Many of these markets were uncharted in terms of having prior Hawaii service. While we applaud Allegiant for trying them, there simply may not be adequate demand. 

Multiple prolonged flight delays resulted from unavailability of replacement aircraft when problems arose. Allegiant has high aircraft utilization and a limited 757 fleet which together resulted in rippling delays, as recently as this past weekend.

Lack of satisfaction with the Allegiant low cost model when combined with Hawaii vacation travel. Being charged for carry-on luggage and water among other things may not prove acceptable on long, 5-6 hour Transpacific flights. Competitors Hawaiian Air and Alaska Air have have more full-service offerings.
One door closes and another opens
Hopefully Allegiant can find ways to make Hawaii service sustainable for them and the travelling public.
We still anticipate Southwest Airlines Hawaii arrival sooner than later, and today's announcement could only encourage that inevitable announcement.
Beat of Hawaii photo at Honolulu Harbor Pier 38.
---