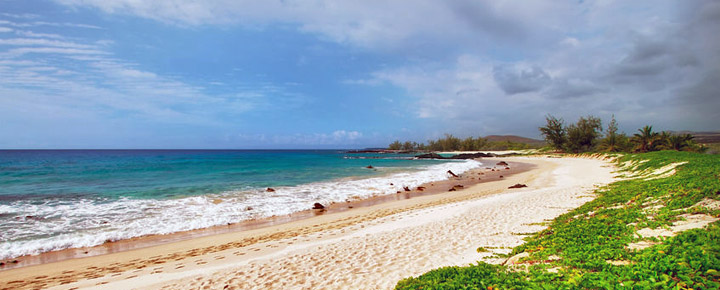 More surprise American Airlines Hawaii deals. Today, you can travel to all of the Hawaiian Islands from both the east and west coasts in the $300's to $400's round trip, all inclusive. Unbeatable airfares on 18 routes to Honolulu, Maui, Kauai and Kona. Take your pick and come enjoy Hawaii this spring. Today's airfare sale from generally Hawaii-quiet American Airlines.
We are always excited to see airlines join in Hawaii deals and especially when it is one of the legacy carriers.
Travel and purchase dates: Book immediately at American Airlines as this unadvertised sale could end at any time. Travel during March, April and May. Best fares are available for mid-week travel. Travel can commence either on the mainland or in Hawaii.
Fares and Availability: Prices below are round trip, include all taxes and fees. These are the lowest fares offered and are not available on all or even most dates/flights. These fares are "pukas." Most routes have limited availability and are only on sale only a limited number of days, so it is essential to use American Airlines monthly fare calendars to find availability and best pricing by month. If you no longer find fares listed, they have become sold out as some availability is very limited.
How to Book: Use city links below or go to American Airlines website. Online booking only. Also, you cannot call to get these deals by calling the airline.
More Help: The Cheapest Time to Fly to Hawaii contains most of our tips and tricks. If you don't find the deal or dates you are looking for, sign up for our free email updates for many more sales ahead.
American Airlines Hawaii Deals
Albuquerque to Honolulu or Maui $349 RT
Austin to Honolulu or Maui $395 RT
Nashville to Honolulu or Maui $475 RT
Beat of Hawaii photo at Makalawena Beach on the Big Island