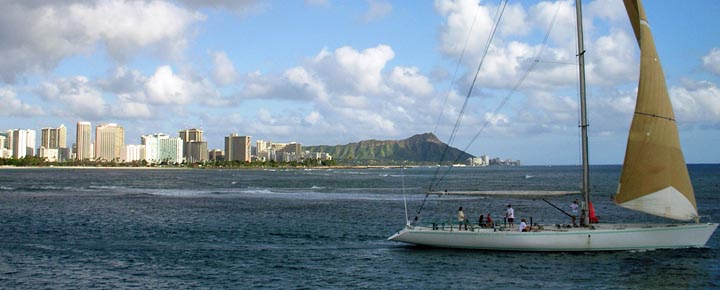 When it rains it pours Hawaii deals. And that's a good thing. We've recently featured a super Hawaii airfare of LA to Honolulu for $139+, so today's offers helps evens things out for the week between California's two big cities. San Diego gets into the act today too with a sale to both Honolulu and Maui. This just proves that you can usually find good Hawaii deals, if you hunt for them and act quickly.
Bay Area and San Diego to Maui $194 Each Way
Hawaiian Airlines and Alaska Airlines continue to battle it out over the Bay Area and San Diego. As a result, we are still finding some excellent Hawaii deal opportunities. Following are current examples, and there will be more to come.
Dates, availability (as of 8/22/13) and pricing vary widely by location. Best fares are limited and not always available in both directions. Prices are each way based on round trip, including all taxes/fees. Prices change daily so don't delay.
Have you entered our Hawaii contest? We're about to give away a free trip to Hawaii for two. Please sign up today, and share it for additional chances to win.
How to find these Hawaii deals: Click links below. Select cities, dates, and then monthly view of fares/low fare calendar to show best dates with best prices. Try other city pairs as well since fares change frequently.

---