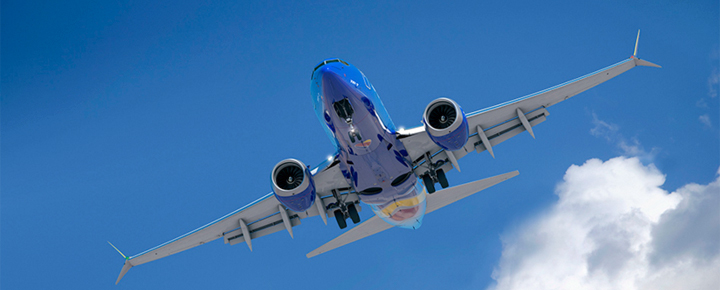 The best airlines for flights to Hawaii will depend on where you are traveling from. The two primary choices for cheap flights to Hawaii from west coast cities are Hawaiian Airlines and Alaska Airlines. Both are highly regarded carriers that have a wide range of offerings. Their prices on competitive routes are usually but not always similar. There are other choices as well, now including Virgin America, which is owned by Alaska Airlines, and flies to Maui and Oahu from the Bay Area and Los Angeles.
Best Airlines for Flights to Hawaii
Hawaiian Airlines flies to Honolulu, Hawaii (Big Island), Kauai, and Maui from Las Vegas, Los Angeles, New York, Oakland, Phoenix, Portland, Sacramento, San Diego, San Francisco, San Jose and Seattle. They also offer inter-island service between all islands, including Lanai and Molokai.
Hawaiian flies wide-body A330 as well as soon to be retired B767 aircraft to Hawaii. In early 2018, they will be adding a new fleet of A321neo aircraft for west coast travel. They are the only US airline to offer free meals in coach. The company is ranked highly among US competitors and is the champion of on-time awards. First-class now offers lie-flat seating on many flights that are available for purchase, upgrade or by bidding. Inter-island service uses B717 aircraft.
Alaska Airlines flies to Honolulu, Hawaii (Big Island), Kauai, and Maui directly from Anchorage, Bellingham (limited service), Oakland, Portland, Sacramento, San Diego, San Jose, and Seattle. They also offer connecting flights to Hawaii from across the US.
Alaska flies B737 aircraft to Hawaii. The company is regularly ranked among the best US airlines and also has a reputation of on-time service for which it regularly receives awards.
Virgin America flies from San Francisco and Los Angeles to Honolulu and Maui. They also offer connecting flights to Hawaii from other US cities. The company was acquired by Alaska Airlines in 2016, and the merger will take some time to complete. They will remain a separate brand through at least this year if not longer.
Virgin flies A320 aircraft to Hawaii. The company is consistently among the best rated of all US airlines.
Allegiant Air flies to Honolulu from Las Vegas. Their base ticket cost is frequently the lowest. However, issues include a la carte pricing that features fees for carry-on luggage and even water on board, seats that do not recline, poor customer service and flight reliability and aircraft maintenance issues of a very concerning nature.
Allegiant flies B757 aircraft to Hawaii.
Update: American Airlines, Delta Airlines and United Airlines all have a range of flights to and from Hawaii from most areas of the U.S. There can be and often is discounting on these companies as well, which has been the case recently from Seattle, Portland, Sacramento and San Diego. Generally, however, their deals from the west coast are not as frequent as the airlines above which specialize in Hawaii. Delta will start flying from Seattle to Lihue in December 2017. With that introduction, and likely additional Hawaii flights on top of that, we suspect more competition on Hawaii flights from Seattle and Portland in the near future.
Note: Photo above is of Southwest Airlines plane. Southwest flights to Hawaii are still expected to begin in the not too distant future.