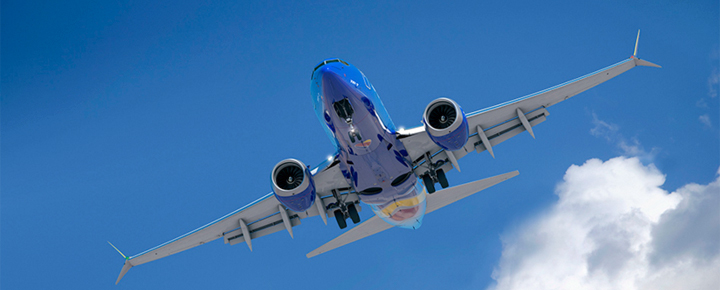 The best airlines for flights to Hawaii is changing. Of course it will in large part still depend on where you are traveling from. The two primary choices for cheap flights to Hawaii from west coast cities have been and remain Hawaiian Airlines and Alaska Airlines. Both are highly regarded carriers that have a very wide range of offerings. Their prices on competitive routes are usually but not always similar. Hawaiian Airlines will be adding new routes in 2018 as their new fleet of eighteen A321neo aircraft come online.
With new flights and more airline interest in Hawaii, the situation is fluid and fast changing. Beyond the bellwethers, we have had the first official announcement regarding upcoming Southwest Airlines Hawaii flights. Specific routes and start dates will be revealed soon.
United Airlines recently made a significant about face, reasserting their dominance in Hawaii. With that, United is again the largest carrier to the islands from the US Mainland. Delta Airlines is also serious about Hawaii, and has flights from both their Pacific Northwest base and other cities.
A changing environment portends new competition and that translates to upcoming Hawaii deals we are all looking forward to.
United Rejoins Hawaii Playing Field
United Airlines Hawaii flights from Chicago, Denver, Los Angeles and San Francisco increased significantly late last year. That in addition to their existing daily nonstop flights to Honolulu including Chicago, Denver, Houston, Los Angeles, New York/Newark, San Francisco, Washington, D.C., Guam and Tokyo.
The new flights which started last December include daily Denver to Kona, Lihue and Maui services (previously seasonal). Maui to Chicago flights increased to five per week also starting last December. United also added flights between LAX and Hilo, Kona, Maui and Lihue. Service frequencies are Hilo daily, Kona and Lihue twice daily, and Maui three times daily.
The company increased San Francisco flights to Maui to five times daily, three times daily to Kona and two times daily to Lihue. All changes represent permanent year round additions.
Best Airlines for Flights to Hawaii
Hawaiian Airlines flies to Honolulu, Hawaii (Big Island), Kauai, and Maui from Las Vegas, Los Angeles, New York, Oakland, Phoenix, Portland, Sacramento, San Diego, San Francisco, San Jose and Seattle. They also offer inter-island service between all islands, including Lanai and Molokai.
Hawaiian flies wide-body A330 as well as soon to be retired B767 aircraft to Hawaii. Effective January 2018, Hawaiian began adding flights on their new fleet of 18 Airbus A321neo aircraft for west coast travel. Many more new Hawaiian Airlines flights should be announced in the first half of 2018.
Until recently, Hawaiian was the only US airline to offer free meals in coach (see Delta changes below). The company is ranked highly among US competitors and is the champion of on-time awards. First-class now offers lie-flat seating on many flights (not A321neo) that are available for purchase, upgrade or by bidding. Inter-island service uses B717 aircraft.
Alaska Airlines flies to Honolulu, Hawaii (Big Island), Kauai, and Maui directly from Anchorage, Bellingham (limited service), Oakland, Portland, Los Angeles, San Francisco, Sacramento, San Diego, San Jose, and Seattle. The airline also offers connecting flights to Hawaii from across the US.
Alaska flies B737-800 and A320 aircraft to Hawaii. The company is regularly ranked highly among the best US airlines and also has a reputation of on-time service for which it receives awards. They are adding a fleet of Boeing 737 MAX and Airbus A321neo aircraft starting in 2018.
United Airlines flies to Hawaii (all islands) from Chicago, Denver, Houston, Los Angeles, New York/Newark, San Francisco, Washington D.C., Guam and Tokyo. Look for more discounted pricing based on new UAL Hawaii flights and additional competition.
United utilizes a range of different aircraft to Hawaii.
American Airlines, and Delta Airlines have a flights to and from Hawaii from most areas of the U.S. There can be and often is discounting on these companies as well, which has been the case recently from Seattle, Portland, Sacramento and San Diego. Outside of those cities, however, their Hawaii deals are not as frequent as the airlines above which specialize in flights to Hawaii.
Delta began flying from Seattle to Lihue in December 2017. With that introduction, and likely other Hawaii flights to be added on top of that, we expect more competition on Hawaii flights from Seattle and Portland. Also note that Delta reintroduced meals on flights to Hawaii. We do expect that trend of free meals to increase across airlines and on more flights.
Note: Photo above is of Southwest Airlines plane. Southwest Airlines Hawaii flights will begin in the near future.