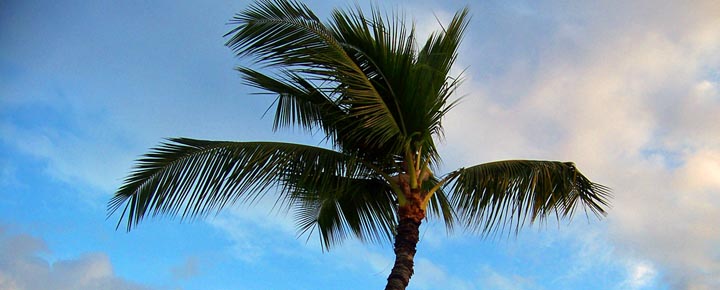 If you're thinking about Christmas in Hawaii, it is never too early to plan. In fact it's time to get a jump on it now for best availability and price. Many people plan their holidays in the islands one year in advance.
These don't qualify as true Hawaii deals as the holidays are always the highest priced dates for Hawaii vacations. Having said that, following are the best dates and prices we found as of September 25, 2013. At this point the best deals are on Delta. Otherwise, fares from the west coast are mostly in the $800-$1,100+ range.
Best priced dates are frequently just before and on the holidays themselves. Also because of how the holidays fall this year, and if you are able to get away starting on December 30, prices drop. If you have even more flexibility and can leave the mainland on December 31, you'll find better deals to be had.
Use flexible date search to find lowest cost Hawaii airfare. Prices below are round trip including tax and are based on 6-nights. Other lengths of stay are of course possible.
Los Angeles
Maui, Big Island or Kauai $791 for December 31 departure on American (and some availability on Delta and US Air).
San Diego
Maui or Kauai $732-$735 for December 30 departure on Delta.
Phoenix
Honolulu $678 for December 30 departure on US Air.
Oakland
Kona $614 for December 30 departure and $815 for December 24-25 departures. Delta.
Honolulu $635 for December 23 departure and some other holiday dates at $691-$701. Delta.
Maui $686 for December 24, 25 and 30 departures. Delta.
Kauai $608 for December 30 departure and $722 for December 23. Delta.
San Jose
Honolulu $680 for December 30 departure. Delta.
Maui $716 for December 23 departure. Delta.
Portland 
Honolulu $720 for December 25 departure. Delta.
Seattle
Honolulu $707 for December 25 departure. Delta.
Yesterday's update: Christmas in Hawaii 2013 From $307 Each Way