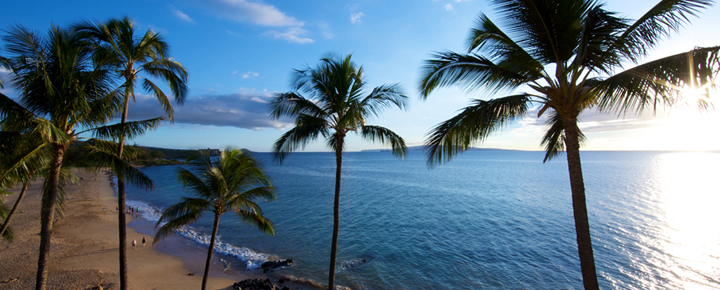 Excellent sale today from the East Coast for those looking to take a Hawaii vacation this very chilly mainland winter. Paired with savings on a Hawaii hotel or Hawaii vacation rental, this is Hawaii on a budget at one of the best times of year. Act fast as this sale will end soon.
Route and price: Baltimore to/from Maui or Kauai. Fares from $511 RT to $567 RT. Other islands start at $50 more round trip.
Airlines: Best prices on Alaska Airlines. Shortest durations on United Airlines.
Travel and purchase dates: Purchase as soon as possible. These could end at any time. Travel January and February 2017. Lowest fares are weekends as well as weekdays. Travel can start either on the mainland or in Hawaii.
Fares and Availability: Prices are round trip, include all taxes and fees. These are the lowest fares offered and are not available on all dates/flights or necessarily in both directions. Some routes have greater availability than others but available is limited overall. Must use airlines' fare calendars to find seats, availability and best pricing.
More Hawaii Deals: If you can't find the routes or dates that work for you, subscribe to our free email updates and never miss the latest Hawaii vacation deals.
Airlines: Alaska Airlines and United Airlines. Also check for competitive pricing from New York on Hawaiian Airlines.