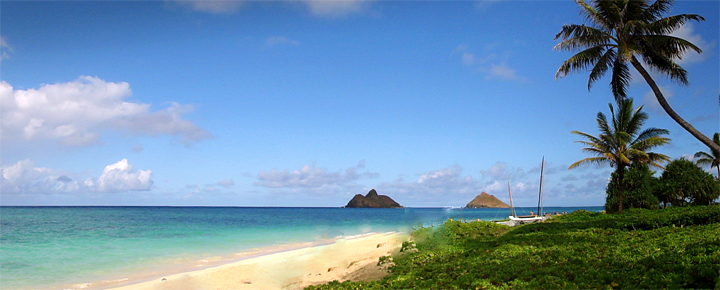 The cost of flights to Hawaii in 2018 are changing, and for the better. This will of course vary by departure city. Generally, U.S. west coast cities with the most Hawaii traffic and the most airline choices will offer the cheapest fares.
Flights to Hawaii | What to Expect by Location and Duration
West Coast Departures: Most often starting in $300's round trip including all taxes and fees. This is for low season – the best time to visit Hawaii. Think winter, spring and late summer through fall. Best fares will occur during intermittent sales on flights to Hawaii and will start from high $200's to low $300's round trip. Weekend travel may be, but is not always, $50 to $100 more than midweek. And Saturday is generally the most expensive day to fly and should be avoided when possible for that reason.
San Diego, Los Angeles, San Jose, San Francisco, Oakland, Sacramento, Portland and Seattle are seeing the best and most frequent discounting. Examples of pricing by city can be seen by reviewing the fare sales from last month's Hawaii Cyber week deals. We expect to even see many of those prices improve going forward. See Cheapest Cities for Hawaii Flights with specific price information for more key gateway cities.
Midwest and East Coast Departures: Expect to generally pay $200 to $300 more round trip although some sales do result in even lower costs for flights to Hawaii. Note that many mid-west and east coast cities do not get true Hawaii deals due to the lack of a competitive market environment. They do, however, still see price reductions for off-season travel. Weekend flights can run $50 to $100 more than midweek and again Saturday is almost always the most expensive day to fly.
Flight duration and intermediate stops can significantly affect cost. Airlines are now regularly charging substantially more as the time/duration of the flight decreases. If you don't mind a layover en route, you can often save a lot of money. The longer the layover, the cheaper the price, even when flying from the closest west coast cities. Note: Pay close attention to duration when booking flights to avoid long and exhausting delays, sometimes overnight, in stopover cities.
If you're ready for a free trip to Hawaii, there are many contests you can now enter and more coming soon.
Feel free to scan some of our recent Hawaii deals to see what you can expect to pay or use the website search to find your city.