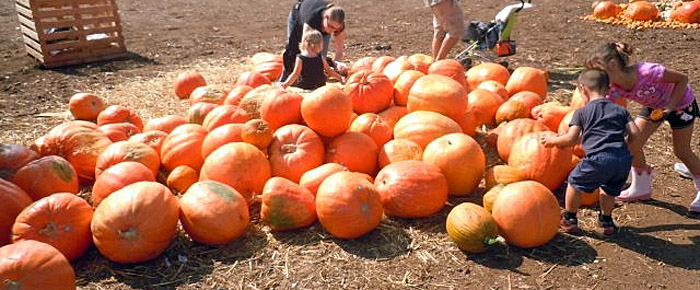 Halloween in Hawaii is like no other and is celebrated with a passion that is Hawaii. Whether you're here in Hawaii now or just wishing you were, here's an update on some of the Hawaii Halloween festivities on Maui and Oahu, for both kids and adult visitors and locals:
Halloween in Lahaina

This consummate Halloween in Hawaii event takes place on Front Street again this year. You won't be alone, with 25,000 or more guests expected to attend. Front Street will be closed to traffic. We can't wait to hear how this goes. It should be another blast.
The event starts with the 38th Annual Keiki Halloween Costume Parade at 4:30pm. Beginning at 6:30pm there is a live entertainment at Campbell Park and at from 7 to 9 pm look for the annual costume contest. For souvenirs, pick up the official Halloween tee shirt available online and at the Lahaina Visitor Center daily and at Campbell Park on Halloween from noon.
Details at Halloween in Lahaina website. Plan to get there early. Children's Parade starts at sunset. Cost: free.
Fright Light at Bishop Museum Planetarium
Halloween themed laser show.
Details at Bishop Museum. Now through October 31. Shows at 12 Noon, 2:30 as well as 7 pm on Fridays and Saturdays. Cost is museum admission plus $10 for adults and $7 for kids through age 12.
Heroes and Villains at Hyatt Regency Waikiki Beach
Party the night away. Prizes for best costumes. Advertised as one of the best Halloween parties in Waikiki.
Details at Hyatt Regency Waikiki, 8pm -2am, October 31. From $10.
Haunted Plantation, Honolulu
Welcome to Hawaii's scariest and best walk through haunted attraction.
University of Hawaii at Manoa has a special Imaginarium show "Nightwalk" for the whole family. It includes a freaky physics lab tour, spooky cartoon videos, "chicken skin" stories.
Audiences will be guided on a night walk down a creepy crypt and into a haunted mansion filled with bats, ghosts and spooky things that go boo in the night.
Details at Hawaii Haunted Plantation. On Oahu. Now through October 31. General admission is $15. Not for children under age 13.
Nightmares Live Haunted Attraction, Honolulu
Since 1995. An unforgettable experience made famous by The Travel Channel.
Details at Haunted House Hawaii website. Tickets from $15.
HallowBaloo Music and Arts Festival
"Best Costume Party in the Pacific and Hawaii's Largest Live Music Showcase." Honolulu street festival.
Details at HallowBaloo website. October 29 starting at 4:30 pm.
Royal Hawaiian Keiki Halloween Costume Contest
Kids costume contest with entrants from infants to 10 years of age. Plus trick-or-treating and balloon art.
Details at Royal Hawaiian website. October 30 from 3 pm, and contest at 4 pm.
Kahala Mall Halloween Costume Contest
Details at Kahala Mall website. 5:30 to 7 p.m. on October 28.
Outbreak Experience at Ward Warehouse (2nd floor).
Haunted attractions that brings out the fears you have all tried to lock away. Hawaii's ultimate haunted attraction. "Expect the unexpected and get ready to scream."
Details at The Outbreak Experience. October 21-23 and 26-31. Age 13 and above. Shows every 45 minutes 6:30 p.m until 11 pm. Cost: $25.
Aloun Farms Pumpkin Festival
Details at: Aloun Farms website. $3. On Oahu, October 15-16, 22-23, 29 and 30th 2016 from 8:30 am to 5pm.
Do you have any events you know of that we can add to the list?
PS: If you're not here this year, why not plan to spend next Halloween in Hawaii.
Image above at Aloun Farms Hawaii pumpkin patch.