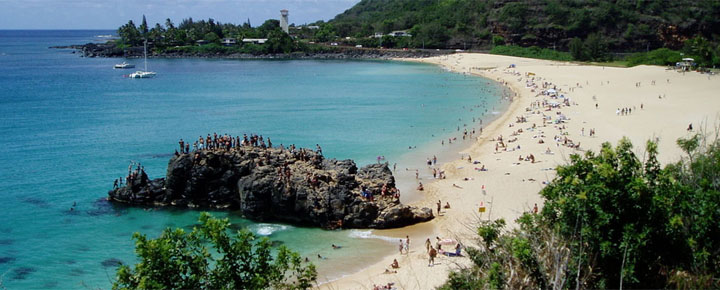 We continue to say that the airlines had no intention of these almost daily Hawaii fare wars across so many routes. There are under $200 deals from cities located up to nearly 5,000 miles away. And to all four major Hawaiian Islands.
Today again, we have a totally unpublished sale with more of the best prices seen in years. These are largely result of a reciprocal attack by American and Delta on each other's mainland hubs. That together with Hawaiian Airlines reasserting itself on likely new nonstop routes from Phoenix to Maui and Kauai. Take advantage of all of this today, then get to Hawaii this summer!
This sale also serves to remind us of the incredible things still on tap for 2018/2019 Hawaii vacations! Hold on to your hats Hawaii fans. And be sure to get all our deals when they happen – subscribe to our free email updates.
Unpublished Hawaii Fare Wars: From Across U.S. $167+
Airlines: Hawaiian Airlines, American Airlines.
Fares: Each-way including all taxes and fees. Round trip generally not required.
Availability: Varies by route. Generally August and September 2018.
Book by: Immediately, as this is an unpublished sale that could end at any time.
Note: Some routes are nonstop while others require connections.
Hawaii Routes on sale today are as follows:
Atlanta to Kona: $178 on American Airlines.
Atlanta to Honolulu: $189 on American Airlines.
Atlanta to Lihue: $179 on American Airlines.
Minneapolis to Kona: $187 on American Airlines.
Minneapolis to Lihue: $181 on American Airlines.
Phoenix to Maui $181 on Hawaiian Airlines.
Phoenix to Kauai $167 on Hawaiian Airlines.
Deals updated 6/1/18.