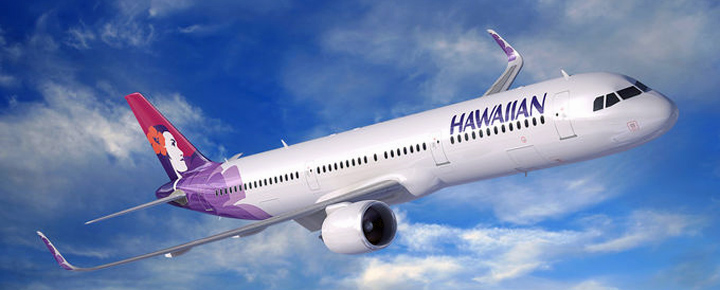 Hawaiian Airlines is in the news again today. First issue is the controversy over weighing passengers on some flights. Second is regarding their lay flat seat deployment. Then, how likely is it that you'll find an empty seat on the plane next to you? Chime in with your thoughts and see our comments further down. Have you ever been asked for your weight?
Hawaiian Airlines Weighing Passengers Controversy
A DOT complaint has been filed by two American Samoans who are claiming discrimination after being weighed at HNL prior to boarding their flight to Pago Pago (pronounced Pah-go Pah-go). The two were reassigned seats in order to manage 767 aircraft weight distribution. The DOT indicated it is investigating the complaint to determine if anything discriminatory may have occurred.
Hawaiian Airlines said "this action resulted from the recognition that over time our fuel burn on Pago Pago (PPG) flights was consistently much higher than projected, indicating that our weight assumptions were inaccurate. We review weights on any flight within our route network that demonstrates such a discrepancy." The airline said this occurred during a six month survey conducted using FAA protocols.
One of the individuals involved said "…. Hawaiian is saying that 'yes it is a safety issue' but, you know, weight distribution, so have we been flying unsafe for all these years?"
Media outlets have questioned whether American Samoa's ranking as having the highest rate of obesity in the world may have something to do with the issues raised. It's interest to note that several years ago, Samoa Air began charging based on passenger and baggage weight.
Southwest Airlines has a specific and somewhat related policy for "customers of size." If a passenger is too large to lower the armrest, a second seat must be purchased. A refund for the extra seat required can later be requested.
Beat of Hawaii: In some ways this is nothing new. Airlines have been guesstimating passenger weight and making seat reassignments for as long as we can remember. Now defunct Royal Hawaiian Airlines always asked for your weight at check-in. With Rob's 6'4″ frame he was asked once on a United Express flight to move to the back for take off to help balance the plane. The difference here is that passengers were actually weighed instead.
Note: This controversy follows another one in which a reality television star claims to have been thrown off a Hawaiian airlines flight.
Hawaiian Airlines Lie Flat Seating Now Available
For those of you who do upgrade on flights to and from Hawaii, true lie flat seats (aka beds) are now starting to be sold for travel on Hawaiian Airlines starting December 5. The first four routes outfitted for beds are between Honolulu and Tokyo, Brisbane, Sydney, and Auckland. All A330 routes are currently being retrofitted and more routes will undoubtedly be announced shortly.
Hawaiian Airlines Traffic Setting New Records
The company announced today that 3rd quarter as well as year to date traffic is up 4% over the records set in 2015. With a load factor of 85%, there weren't a lot of empty seats this past summer either.
Hawaiian Airlines has carried 8.3 million passengers so far this year. This comes after an unprecedented 2015, during which the company carried nearly 11 million passengers, an increase of 4.7% over the prior year.