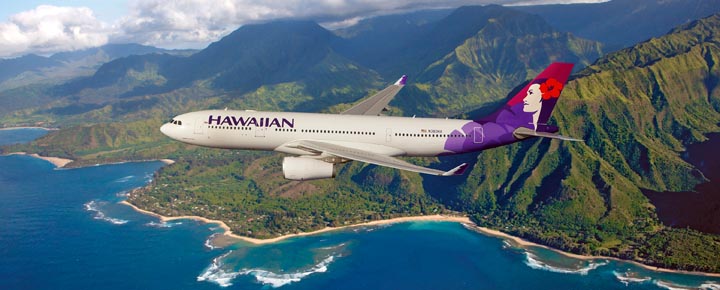 This contest has ended and the winner will be announced shortly. Please stay tuned for the next Beat of Hawaii Contest!
Beat of Hawaii and Hawaiian Airlines bring you a Hawaii sweepstakes with a grand prize of 80,000 HawaiianMiles for two free round-trip tickets to Hawaii!
If a Hawaii vacation is on your bucket list, enter Beat of Hawaii's sweepstakes today and make your Hawaii vacation dream trip come true. What's more, the winner (and their companion) can fly from any of eleven US Mainland gateway cities to their choice of four Hawaiian Islands.
Are you dreaming of visiting one of these incredible destinations? If so, sign up today. One of our lucky readers will be flying free with a companion. If you are not a subscriber, you will receive an invitation to become one and receive our free email updates, including our Hawaii deals.