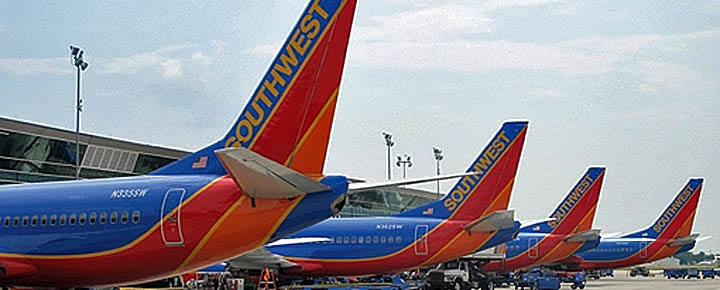 We've long expected Southwest Airlines to not only fly to Hawaii, but to include inter-island flights as well. This week, the company announced they will offer Hawaii flights to/from the mainland for sale in 2018.
Southwest also indicated that they may fly inter-island. Andrew Watterson, SWA executive vice president said, "on the mainland, we're known for short flights, quick turn around times…."
We've given it some thought and here's how things could look with Southwest Airlines flying inter-island:
Southwest could add point to point inter-island service in direct competition with Hawaiian Airlines.
..This would lead to a prolonged and challenging battle between the companies and also substantially reduce inter-island airfares.
..In addition, this might result in the demise of Island Air which is already struggling and could not withstand that degree of competition.
Southwest could alternatively add connecting flights to and from Hawaii. Examples might be Lihue/Kona to Honolulu or Maui, then to Oakland. Or in reverse.
..Inter-island components could be sold separately or might only be offered as part of a fare between the mainland and Hawaii.
..This option would not create as much head to head competition with Hawaiian Air and would not reduce inter-island fares to as substantial a degree.
Beat of Hawaii note:
It was interesting to see that the Governor of Hawaii took part in this week's Hawaii announcement. This kind of overt support for Southwest or any mainland carrier would very likely not have been the case ten or twenty years ago. Now however, there is the realization that the state actually needs this big-league competition in order to produce its desired growth in tourism revenue.