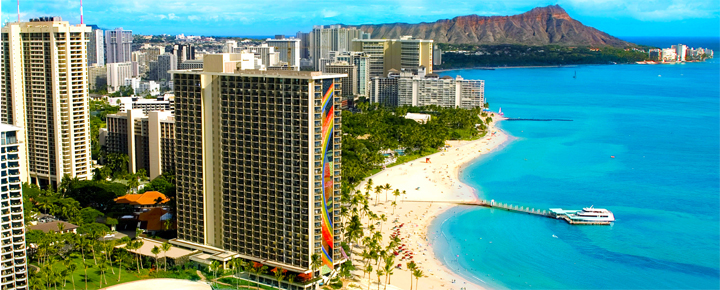 Hawaii hotel deals today feature a 50% off sale on suites at the iconic Hilton Hawaiian Village. Last chance to book is this Thursday (August 10) at 8:00am, Hawaii standard time. These are not regular hotel rooms but are a significant upgrade. We found rates starting at $240 for one-bedroom suites. There is a huge variety on offer. We again plan to take advantage of this and you might want to also.
Validity goes until October 31 and availability and best prices are starting August 27. Remember to book by August 10. These are really great rates. The Hilton Hawaiian Village is an exceptional Honolulu property and its oceanfront location jaw-dropping.
You might want to try Stand Up Paddle Boarding and Stand Up Paddle Surfing while you're there. You'll find yourself at beautiful Duke Kahanamoku beach, named one of the best beaches in America, located directly in front of the property.
Hilton's goal again is to get you to be loyal to Hilton and book directly with them here rather than going through Expedia, Booking.com or another site to whom they have to pay a commission. Here's how it works to find Hawaii hotel deals at Hilton Hawaiian Village:
1. Go the the Hilton deal page.
2. Use the search tool to find suite types, availability and best pricing.
3. Stay Hilton Hawaiian Village between August 27 and October 31, 2017. Book by August 10. Subject to availability.