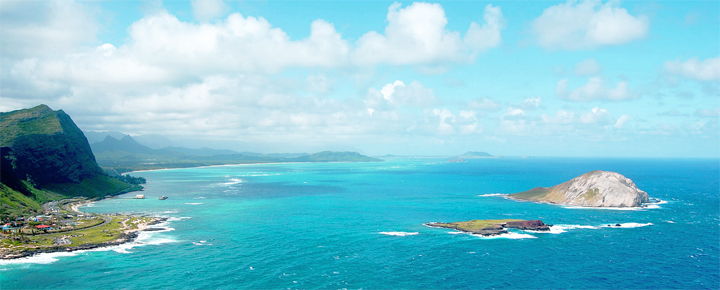 This Interisland flights Hawaii sale will help save you money on your upcoming summer Hawaii vacation. It's also a good indication that the cost of inter-island travel might be trending downward.
Today's sale covers all Hawaiian Airlines routes within the Hawaiian islands. Travel between Oahu, Maui, Kauai, the Big Island, Molokai and Lanai.
Summer is a special time of year to enjoy a vacation in the islands. And what's better than one Hawaiian Island? Two or more Hawaiian Islands courtesy of lower airfares! Available routes between six islands and the lowest fares to each are shown below.
2018 is the year for Hawaii deals and more new routes and great prices will be released soon. Remember we've had not one but two rounds of $99 airfares already this year! So don't miss the next great deal: click to subscribe to our free email updates.
Rules: For sale you need to book online only by May 20, 2018. Then travel June 12 through June 28 and July 9 through July 31, 2018. All routes, economy class travel only.
Interisland Flights Hawaii Sale | Peak Summer Travel
Honolulu to Maui or Kauai $69
Honolulu to Hilo $84
Honolulu to Kona $75
Maui to Kona $84
Maui to Kauai $94
Kona to Kauai $109
Honolulu to Lanai $65
Honolulu to Molokai $55
Lastly, if you're not sure which Hawaii Island to visit, we've got plenty of suggestions in that regard.
Read: Best Hawaii Island to Visit in 2018/2019.