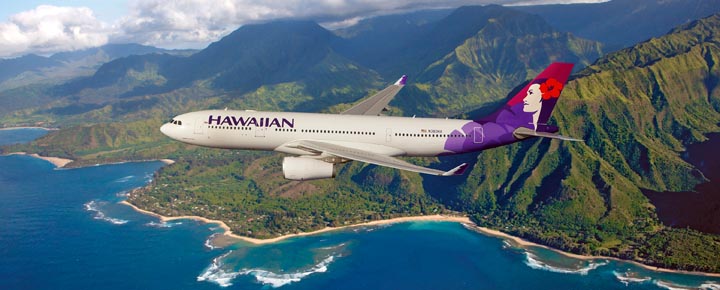 Hawaiian Airlines adds new flights to Maui with service to Kapalua starting on January 18. There will be four flights between Kapalua and Honolulu and two flights between Kapalua and Kahului Maui each day. Tickets are available on the Hawaiian Airlines website for $49 to $69 for travel through March 16.
Flights will be operated using Ohana by Hawaiian ATR-42 turboprop aircraft carrying 48 passengers. We noted, however, that rental cars at this airport can run up to $100 more per week. Will that be a deal breaker for you or does the convenience of Kapalua outweigh that?
West Maui Airport is just six miles north of Lahaina, and is ideally located for passengers wanting to avoid the drive from Kahului. It's code letters, JHM stands for John Henry Magoon, prior president of Hawaiian Airlines, which developed the airport in the 1980's.
Hawaiian Airlines joins Mokulele Airlines, which also flies to Kapalua from both Honolulu and Kona.
The advantage of Kapalua is that it brings visitors very near iconic West Maui resorts. The area was originally developed in the 1960's starting with the Kaanapali Beach Resort, located just north of historic whaling town Lahaina. Many major resorts and condos now line West Maui's shores. In earlier times, the area was a retreat for Hawaiian royalty as well as the capitol of the Kingdom of Hawaii.