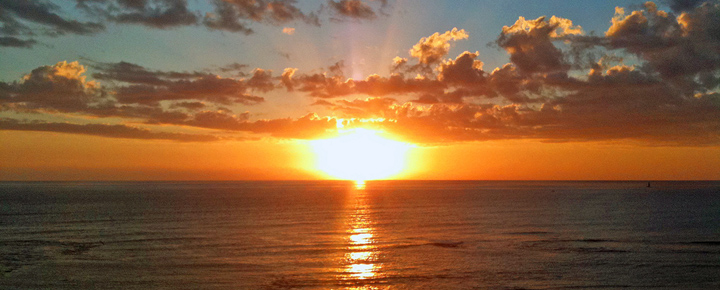 Because of Zika Virus, mosquitoes are unfortunately all the talk these days. And when it comes to locations where you'll find them, Hawaii is definitely no exception.
The good news here is there have been no locally transmitted Zika Virus incidents in Hawaii. We remain cautious, and the state is on alert, however, because the islands could be at risk. Mosquitoes that live here can potentially carry both the Zika Virus and dengue fever. To date, all of the cases identified here have been travel-related infected that occurred outside of Hawaii.
In addition to mosquitoes, Hawaii also has the smaller and the ubiquitous no-see-um biting gnats. As with mosquitoes, they are more prevalent in rainy areas and also wherever there's less concrete.
Here's a four-step primer on having a bite free Hawaii vacation.
The best prevention is covering as much skin as you can starting late afternoon and while hiking.
Use insect repellents on exposed skin. From our experience, Deep Woods Off  works best in Hawaii. We've also been experimenting with Natural Mosquito Repellent.
Check out the Environmental Working Group's report on mosquito repellents.
Don't scratch. No-see-um bites itch terribly, but if you can manage to not scratch them, they usually stop itching and virtually disappear within an hour or two. If you scratch, you end up with a bloody mess. Mosquito bites may not go away as rapidly, but they too will heal much more quickly if you can manage to not scratch.
Mosquitoes are responsible for other diseases including Malaria, West Nile Virus, Yellow Fever and Japanese Encephalitis.
Luckily, Hawaii hasn't been effected by West Nile Virus, although all of the 48 mainland states have.
The Hawaii State Department of Health is at heightened awareness for Zika as well as other mosquito borne diseases, especially inasmuch as indicated above, two of the species which carry dangerous viruses live here in the islands.
Dengue Fever in Hawaii.
Nearly 15 years ago there was a significant outbreak of dengue fever in Hawaii, with the majority of cases on Maui. More than 100 people contracted the disease.
More recently, a small number of locally-acquired cases of dengue fever occurred on the Big Island in 2015. It should be pointed out that dengue is not endemic to Hawaii but is intermittently imported from by travelers. That was the first occurrence since a 2011 event on Oahu.  As of April 2016 there have been no new cases of dengue.