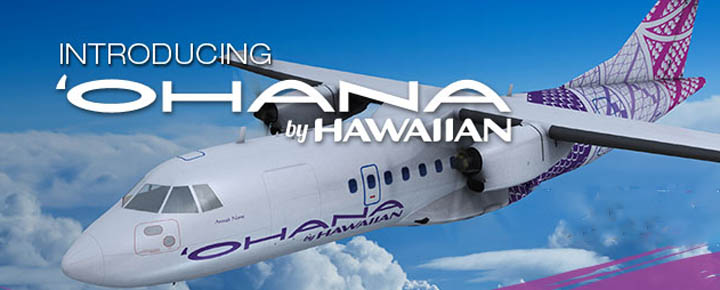 The newest Hawaii airline was unveiled today. Ohana by Hawaiian will commence inaugural service to Molokai and Lanai this summer. Recently acquired ATR-42 turboprops will be used for the first time to offer daily service from their Honolulu Airport gateway to both Molokai and Lanai.
Hawaiian will offer seamless integration with existing sales, reservations and transportation services. We also expect to see flights to West Maui added in the future. Hawaiian will be evaluating how well this new aircraft integrates with their fleet and is received by travelers.
At the same time, we're are awaiting further announcements regarding the purchase of inter-island competitor Island Air by Lanai Island owner Larry Ellison.
This comes as the latest news on regarding previously sleeping Lanai Island. Last week, Tom Cruise became part of the island's future marketing as well.
---