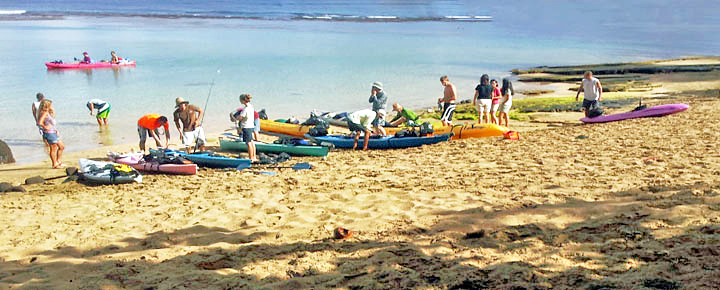 A California visitor died not long ago here on Kauai while on a kayak tour of the Wailua river during a flash flood. Aimee Abrahim of El Cajon took the tour with Kayak Wailua when the incident occurred. While attempting to cross a stream with her sister to get back to her kayak, she lost her grip on the safety rope and was washed out to sea and drowned.
As a result Hawaii's Department of Land and Natural Resources (DLNR) indicated last week that it is planning to implement new rules to prevent a re-occurrence of this tragedy.
Such rules will likely cancel tours (perhaps beyond boat tours) when a flash flood watch is posted. In this particular case, the company involved has already indicated that they plan to cancel all tours in the event of a future flood watch.
This is also a reminder to use your best instincts, and not that of a tour company, during inclement weather. Decide for yourself if your safety may be at risk before participating in activities during your Hawaii vacation. We would also like to see the state provide a website listing of any companies that have been fined or penalized for not using best safety measures.
Personally we have witnessed the power of the ocean during floods and can attest to the need for more caution. In fact, there were two more flood related drownings on the Big Island just last month.
What do you think?