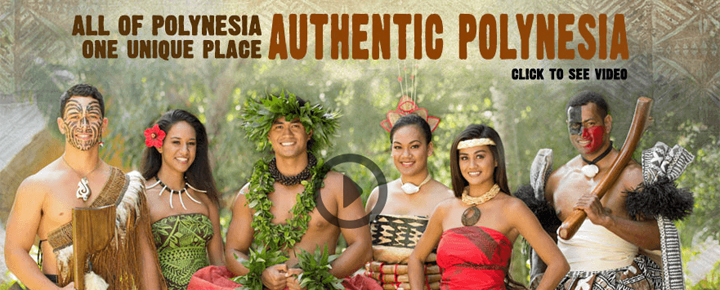 Polynesian Cultural Center is both a living museum and an iconic Hawaii theme park on Oahu's north shore. Here's you'll learn about not only Hawaii, but also Samoa, Tonga, Fiji, Aotearoa, Marguesas and Tahiti by visiting themed villages. Top your day with a luau or eat an their restaurant. The evening concludes with the show "HA: Breath of Life."
Book online and save 10% at Polynesian Cultural Center.
PCC is owned by the Mormon Church and most staff are also students at the adjacent Brigham Young Hawaii University. Students are from all over the world but Polynesian culture predominates. Profits help to fund scholarships.

Polynesian Villages
Performers demonstrate a wide range of arts and crafts throughout the day. Tip: check daily schedules.
There's also an IMAX theater which will get you soaring above Hawaii. Think Disney here.
Ali`i Luau Buffet
Price for discounted packages can include luau dinner at Hale Kaui. Local hosts guide you through the experience. Be sure to try the Kalua pig which is fresly prepared in the imuy oven. Tip: visit the center section to get your taste of pig, Limi-Limi, Poke and Poi.
Evening Show
"Ha: Breath of Life." Family, love, courage and honor are themes highlighted by vibrant costumes and talented dancers. The fire dancers definitely rock. As they say, think Broadway with flaming knives. Note: no photos allowed. The show is from 730pm-9pm with a brief intermission.
Shuttle Tour
Unless you would like to visit the Mormon Temple, skip the shuttle tour which is in fact a temple tour.
Free Kukilau Village and parking.
Final Tip
Even if you don't have time to spend at Polynesian Cultural Center, you can still stop by. The Hukilau Village offers free admission. You can also eat at Pounders restaurant.
Book online and save 10% at Polynesian Cultural Center.