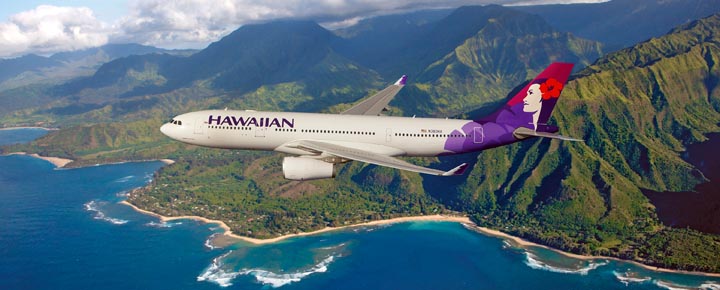 A controversial video was posted on Instagram earlier today, by Real Housewives of Atlanta television star Kandi Burruss. This was no way to start a trip to Hawaii. The actress claimed that she and her husband Todd were unceremoniously removed from a Hawaiian Airlines flight for no apparent reason. Does this sound right to you? Read on.
The reality start said the following in her Instagram update:
"HawaiianAirlines just kicked us off for no reason. This was so crazy & random! We were sitting in our seat & the gate ticketer came on & asked to see my ticket because it wasn't showing up in their system. I gave him my ticket but it had our baggage claim checks on the back. He never brought it back & the plane started rolling off. I asked the flight attendant where was my ticket & told him I needed the baggage claim ticket just in case my bags didn't make the flight. The flight attendant left & came back & said the pilot was calling to check & then the next thing I know this lady comes on the plane & said she needed Todd & I to get off the plane because we caused some sort of commotion… Really???? I barely said a word to that flight attendant. Everybody sitting around us was like what are they talking about! This sh_t is crazy."
Updated 4pm Hawaii time. Hawaiian Airlines has issued a clarification and an apology for their part in this. The company's description of what happened is very different then what the passenger stated above:
"During the boarding process for Flight 526 yesterday, we encountered a computer issue with tickets for Ms. Kandi Burruss and her husband, who had already boarded the aircraft. To remedy the situation, our employees asked to see their boarding passes while the guests remained onboard. Once resolved, the flight was ready for an on-time departure and the aircraft pushed back from the gate at 4:26 p.m. We failed to return these boarding passes to our customers, whose baggage claim tickets were attached to the back of these passes, and we sincerely apologize for the confusion and undue anxiety that this caused.
According to reports from our crew, our flight attendants attempted to reassure the travelers that their luggage would be ready for pickup when they arrived on Maui. However, the travelers became increasingly irate and at least one member of the Burruss' traveling party requested that the plane return to the gate. For the safety and comfort of all travelers onboard, the captain elected to return to the gate and allow the Burruss party to deplane and work with our agents to resolve their concerns. HA 526 took off at 5:15 after a 45-minute delay. Ms. Burruss, her husband and two members of their traveling party were accommodated on the next flight, which departed from Honolulu at 6:00 p.m."
This week an IATA (the global airline trade group) announced that last year there were nearly 11,000 unruly passenger incidents, which was up 16% from the prior year.
While it appears unrelated to this incident, IATA found that problems were related to verbal abuse of crew, failure to comply with instructions and other issues. They indicated that 23% of the incidents were alcohol or drug related, often as a result of substances taken by passengers before or after embarking. Some theorize that the effects of drinking on an airplane are intensified by altitude. While we couldn't corroborate that, we do suspect people drink greater amounts in less time when they are flying.
What's your take regular Hawaiian Airlines customers? See video below and chime in please.