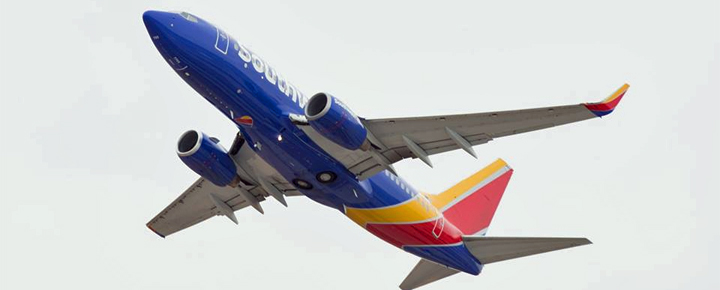 See our latest updates on Southwest Hawaii Inter-Island flights.
New updates on how this may unfold. We've long awaited Southwest Airlines Hawaii flights from the mainland, but now there is the distinct possibility of Southwest Hawaii inter-island flights as well. Recently, the company announced they will offer Hawaii flights to/from the mainland for sale in 2018. Flights are currently pending completion of the FAA approval process.
Southwest has indicated that they may fly inter-island. Andrew Watterson, SWA executive vice president said, "on the mainland, we're known for short flights, quick turn around times…."
We've given it some thought and here's how things could shape up with regards to Southwest Hawaii inter-island:
1. Most Likely Scenario for Southwest Hawaii Inter-Island.
Southwest may add connecting flights to and from Hawaii. Examples might be Lihue or Kona to Honolulu or Maui, then on to Oakland or Los Angeles. Or in reverse. Other airlines including United have done this previously with good success.
• Inter-island components could be sold separately. There is nothing preventing that and it is in fact likely. Or, SWA might only offer this as part of a fare between the mainland and Hawaii.
• This option would not create as much head to head competition between Southwest and Hawaiian. While a reduction in inter-island fares might still occur, it would not be to such a substantial degree.
• Connecting inter-island service like this might be part of the initial offering from SWA or could come subsequently.
• This is an easy way for SWA to test the waters for many reasons. No additional Hawaii based personnel or aircraft base would be required. Single short duration flights should not be a problem for their long range ETOPS aircraft. No additional crew associated with crew rest would be needed.
2. Least Likely Scenario for Southwest Hawaii Inter-Island.
Southwest could add true point to point inter-island service in direct competition with Hawaiian Airlines. This is a more complicated and problematic scenario. Issues include:
• Prolonged and challenging battle between the companies would ensue with substantially reduced inter-island airfares.
• Hawaii based aircraft and personnel would be needed at SWA.
• Different aircraft would be required since it would not work to use more costly over ocean (ETOPS) certified aircraft for 100 to 250 miles hops. Also ETOPS aircraft may have requirements for engine cool-down between flights that could prove problematic for full-on inter-island service.
• Airport gate availability at Honolulu Airport could be a problem.
3. Beat of Hawaii Conclusion.
Southwest will find true inter-island service too daunting, at least at the beginning. Given their stated interested, and for other reasons, however, we do expect them to put their foot in the water via scenario 1 above.