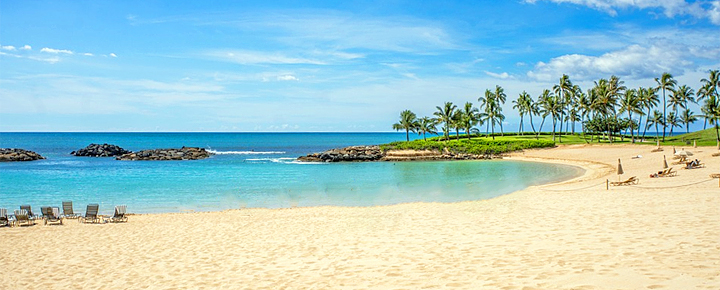 These Hawaii vacation deals are effective through 8/24/17, 11:59 pm HST. They are the latest of on-again and off-again offers for summer or fall travel; available for purchase immediately. The lowest price this round is again pegged at $178 each way including all taxes and fees.
Late summer and fall Hawaii vacation deals are generally valid through December 13, except Thanksgiving, but dates vary considerably by route. This is an extension of travel dates by nearly a month from the prior sale. Travel now on 29 routes to 4 islands on Hawaiian Airlines and other airlines as indicated below. We've shown the prices from previous sales to help you see how they're moving in relation to visitor demand and industry competition.
See you in Hawaii this summer and fall! With summer's end clearly in sight, our favorite season is arriving. This time of year brings Hawaii deals, fewer crowds, and supreme Hawaii weather with days that are slightly cooler. As the sun becomes more angled, the light makes everything in Hawaii yet more beautiful.
Travel and purchase dates: Purchase Hawaii vacation deals immediately. These offers expire on August 24, at 11:59 pm HST. Travel from the mainland or Hawaii largely between mid August and mid-December, although some routes have availability into summer 2018. Check routes for specific sale dates as these vary considerably.
Airlines, Fares and Availability: These are only available for purchase on-line, and not via airline call centers. The sale prices below are on Hawaiian Airlines and other carriers shown. Some are lower than advertised, and are each way including all taxes and fees. Not available on all dates/flights. Use the airlines' monthly fare calendars to view prices and availability.
Notes:
Stay tuned for more sales for late summer, fall and winter Hawaii vacation deals. You are in for more pleasant surprises coming.
Read Five 2018 Predictions Include Hawaii Airfare Deals in $200's RT! Subscribe to our free email updates and never miss Beat of Hawaii travel deals.
Maui Deals
Honolulu Deals
Kauai Deals
Kona Deals