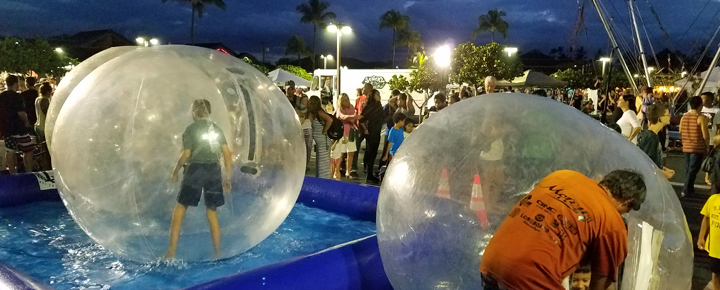 When you find yourself looking for things to do in Maui, here's a tip for a free Friday night that's sure to please. When we visited the Kihei market a few weeks ago we were very pleasantly surprised. Here's a visual treat of what you'll have in store.
Entertainment Main stage entertainment features a variety of artists and Hawaiian music.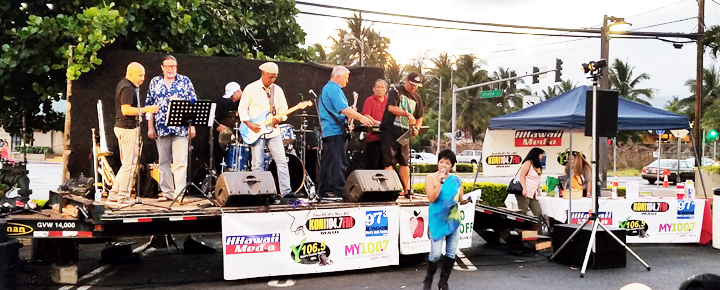 Diversity of vendors Some shops are in back of trucks and others have covered tables. We found some locally designed and hand painted Maui t-shirts that were a big hit from Paradise Now Hawaii. Unique too.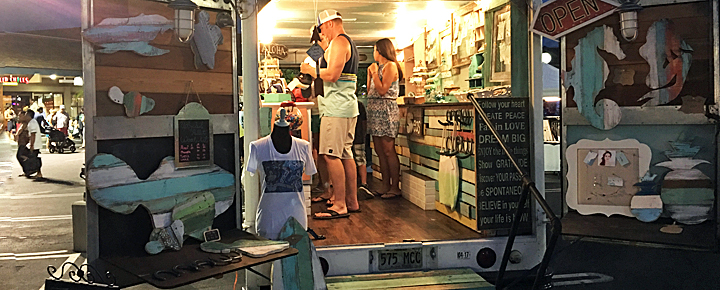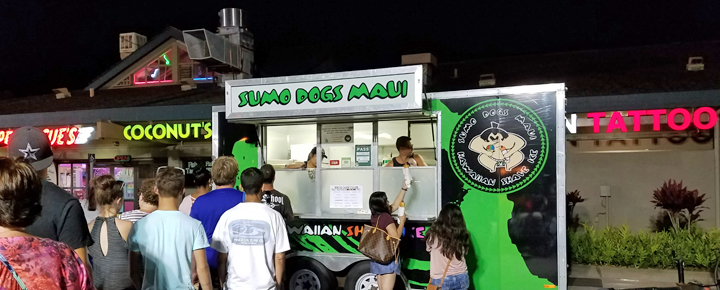 Great mix of locals and visitors. These Maui markets are popular so get there early and arrive hungry.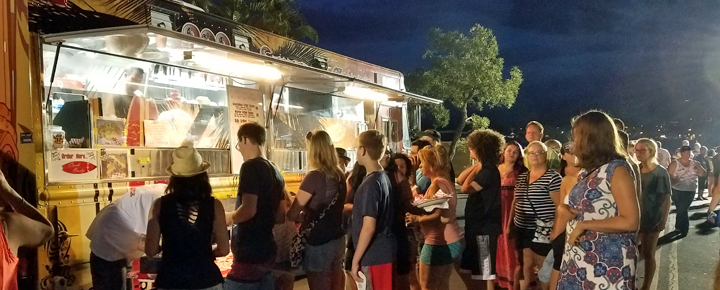 Here's where to find the markets:
1st Friday: Wailuku. 6pm – 9pm. Market Street.
2nd Friday: Lahaina. 5pm – 830pm. Front Street.
3rd Friday: Makawao 530pm – 830pm. Baldwin Avenue.
4th Friday: Kihei. 6pm – 9pm. Azeka Shopping Center.
5th Friday: Lanai. 530pm – 830pm. Dole Park, Lanai City.
Check the market website for monthly updates and changes: http://mauifridays.com/
Side note: We say things to do ON Maui. But when visitors search, they search for IN Maui. Go figure.