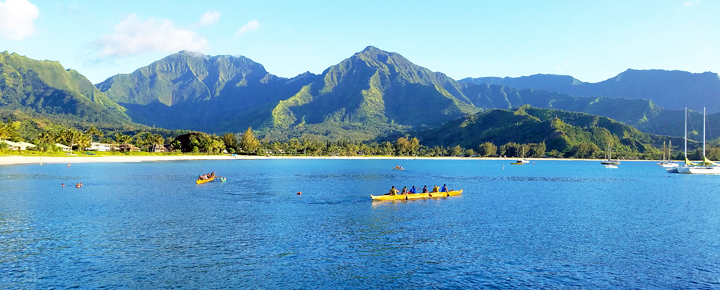 We've had an unusual number of questions recently about how to plan for summer 2018 Hawaii vacations. Your concerns revolve around the new fleet of planes coming at Hawaiian Airlines and the impact that will have on competition and prices. In addition, questions have been raised about when to expect further announcements from Southwest Airlines.
To cut to the chase, here are some key suggestions:
If you are traveling from the west coast and can live with the uncertainty of waiting, we suggest holding off on summer 2018 flight purchases. Read on for more details.
When flying from other than the west coast, we recommend a traditional strategy of buying for peak summer travel at this time.
1. Will Southwest Hawaii routes either fly by summer 2018 or be announced by then?
While routes could be announced at any time and certainly by 2018, we do not expect there to be any Southwest Airlines Hawaii flights by summer 2018. Therefore, SWA will probably not influence pricing to any large degree for summer 2018 flights to Hawaii.
2. Will Hawaiian Airlines' new fleet result in reduced flight costs (with or without SWA's entry/route announcements)?
Yes definitely. This should occur as Hawaiian announces which (new and existing) routes will be served by their fleet of narrow body A321neo aircraft. Initially there may be introductory fares, as is traditionally the case. Thereafter other airlines including Alaska, Delta and United may react with competitive pricing. Both of these will present excellent buying opportunities.
3. What is the time frame for buying for summer 2018?
Here's the tricky part. No one knows either exactly which new routes will be announced, or when. Hawaiian had intended to put their planes into service starting in 2017. There were manufacturing delays, and now the planes are going to start service starting in early to mid 2018. These new planes will unquestionably impact summer 2018 flights and prices from the west coast. Are you are a betting person (that means either being willing to pay more later or delay your vacation if need be)? If so, then it is a good idea to wait until later this year and into next year, then buy on both announcements and competitive sales. Otherwise, this is a good time to be buying for summer 2018.
4. Will any of these changes results in price reductions beyond the traditional west coast markets?
We still believe most of the first routes announced will be from the west coast. Places like Salt Lake City and Denver for example, will probably not be in the first group of announcements. Whether cities further afield will benefit from this is harder to anticipate. Since Hawaiian's routes don't extend much beyond the west coast (other than New York), discounts from other areas of the country will be limited. And while Hawaiian could announce other flights from someplace like Chicago, we don't expect that right now while they are busy focusing on the west coast deployment.
Also see: The cheapest time to fly to Hawaii (just updated).