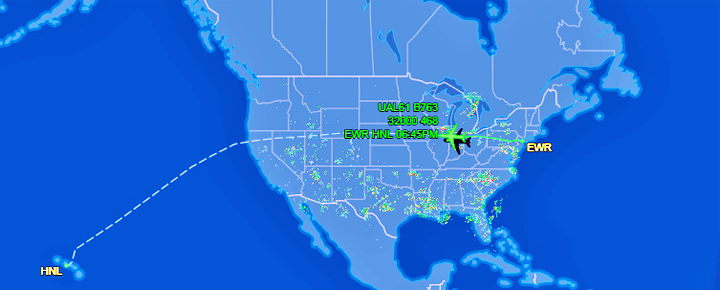 A big scare for hundreds of passengers today on board a UAL Hawaii flight bound for Oahu ended safely. The FAA reported that United Flight 61, en route to Honolulu, was on its takeoff roll when an issue still unclear caused the plane to abort takeoff. Luckily the incident was handled quickly and effectively, prior to the aircraft reach the speed beyond which takeoff can no longer be aborted.
FAA spokesperson said "United flight 61 bound for Honolulu aborted its takeoff from Runway 4 just before 9 a.m."
The pilot of the Boeing 767-300  indicated there had been a cockpit alert to a possible mechanical issue. Initially there were reports of the cause being braking issues. Later however, the pilot reported "hot brakes" were a result of the quick stop and weren't the issue requiring that they abort takeoff. Firefighters were dispatched to cool the brakes. Passengers then deplaned via stairs and the plane was towed to maintenance. The flight on a new aircraft is now en route, expected to arrive Honolulu at 2:40pm.
There were no injuries reported.
As you know this comes at a time when United Airlines Hawaii flights are on the resurgence. The company recently announced they will soon fly 40 times a day to Hawaii, making them the carrier with the most flights from the US mainland.
We've never personally experienced an abort takeoff. Jeff has had one foam landing with a collapsed landing gear. Airports sometimes foam runways prior to a possible crash landing. That was enough.
Image credit: flightaware.com