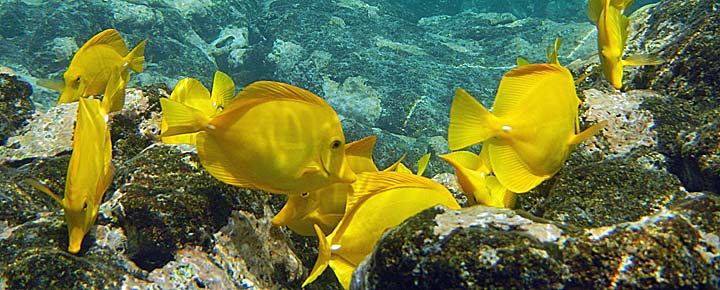 Here are more great Hawaii deals, many of which are not advertised. For example, Las Vegas to Honolulu is promoted as $354 each way, whereas we've found it for as low as $161. San Francisco is advertised as $195 each way and we've found $161.
This is turning out to be one of the best seasons for Fall Hawaii vacations in years; there have already been more airfare sales then normal. Last year, most of the fall airfare deals didn't actually start until October. We do expect to see more fall sales ahead. But if you're planning an a late summer, early fall Hawaii vacation, look no further.
These prices are valid for September and October 2012 travel. Availability varies by location and is as of 9am HST August 27, 2012. Act quickly as these could be gone at any time.
Today's Hawaii travel deals below are each way, including all taxes. Click links below to get to deals, then scroll down to find booking box. Use monthly fare finder feature to help get best pricing.
Honolulu $151 outbound and $178 return
Hilo $197 outbound and $297 return
Lihue $197
Maui $184
Maui $151
Lihue $154
Hilo $237
Honolulu $151 outbound and $166 return (limited availability)
Kona, Lihue or Maui $175
Hilo $228
Honolulu $151
---
VIP Alerts subscribers for San Diego, Los Angeles, San Francisco (SFO, OAK, SJC), Sacramento and Seattle received advance notification of these deals.