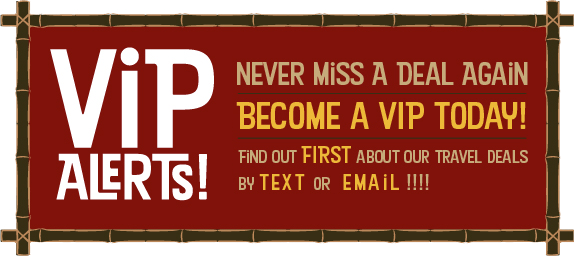 ---
Save over $200 per person on average. The deals we find go quick, sometimes in a matter of hours.
Sign up and you'll receive instant notification from us when we post a deal from your selected location on Beat of Hawaii.
Time and time again, our readers have shared with us the disappointment they feel when they realize they just missed an airfare deal that could have made their Hawaii dream vacation happen. In response, we've created the VIP Alert service, which notifies you by text message about airfare deals to your preferred location first. For only 19.99, we'll create a custom alert for you for a full one year from the location of your choice, and the deals will come to you instantly, before they go to the rest of our subscribers!
CHOOSE FROM 9 MAINLAND US CITIES, HAWAII INTER-ISLAND, AUSTRALIA / NEW ZEALAND, or JAPAN FOR INSTANT VIP ALERTS Bellingham, Denver, Hawaii Inter-island, LA (LAX, SNA), NYC (JFK, LGA, EWR), Phoenix, Sacramento, San Diego, San Francisco (SFO, OAK), Seattle, Australia / New Zealand (All Cities), Japan (All Cities)
---
What's Included?
Immediate text message each time we post your preferred location's deals.
Better chance of scoring your deal because of direct, faster notice.
Text messages direct link to the deal.
Alerts include all Hawaiian Islands.
Secure payment via PayPal.
---
What's Not Included?
Fees charged by your cell phone carrier to receive text messages or calls.
Ability to specify dates of travel, or a single Hawaiian Island.

Reservation booking or travel assistance. We aren't travel agents. Act quickly to book your seats.

Hawaii tax of 4 percent will be added to each order.
No refunds. You may terminate future alerts at any time.
No changes of airports.
---
Questions and Answers: