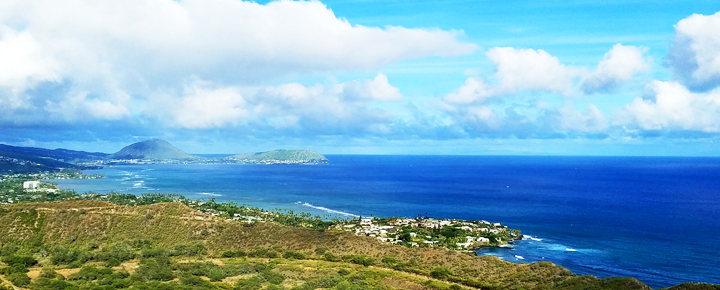 Hawaii Tourism Authority has reported on our latest visitor statistics. Read their data and then our interpretation of what to expect for Hawaii deals and how you can still save loads of money on your Hawaii vacation.
Hawaii Visitor Spending and Numbers Increase
Things are continuing to look good for Hawaii's all important visitor industry. Visitor spending went up over 10% last month compared with 2015, to a record $1.2 Billion, thus continuing a distinct trend of improvement. Travel from the East Coast was up nearly 30% while the West Coast was up 3% and Canada was up 6%. All islands had increases in arrivals and spending. Your average daily spend while here in Hawaii was $203 per person.
What Hawaii Tourism Numbers Mean to You
1. Hawaii tourism has rebounded. That's now true even during off-peak season travel of late summer, fall and spring, making a cheap Hawaii vacation a bit more challenging, although value is still here be found.
2. Accommodations largely determine vacation cost. Nightly room rates at Hawaii hotels are generally quite high. We continue to monitor for deals in that area and we find ourselves staying in Hawaii vacation rentals and/or using Airbnb more.
3. Flights to Hawaii. Availability of reasonably priced Hawaii airline seats remains the single most important determinant of Hawaii tourism's health. That's true even though the largest cost of a Hawaii vacation is typically not the cost of flights to Hawaii, but rather Hawaii accommodations. Hawaiian Airlines and Alaska Airlines continue to have sporadic Hawaii airfare sales, both as recently as last week.
How to Fight Increasing Hawaii Vacation Costs
1. Pick the cheapest times to take a Hawaii vacation. While off-season rates have increased, you'll still save as much as 50% off peak summer and holiday travel costs.
2. Buy tickets when they are at the lowest possible price. As they say, timing is everything.
3. Fly from cities with the cheapest flights to Hawaii. Some mainland cities have deals to Hawaii, even in summer and at the holidays.
5. Read our post on another big Hawaii vacation cost: Cheap Hawaii Car Rentals. Reserve rental car at time of flight reservation. Then check closer to departure to see if rates are lower.
6. Negotiate lower rate directly from hotel or book vacation rentals from the source instead of a third party. For example, if you find a hotel deal on another site, call the hotel first to see if they will match or do better. If you see a vacation rental listed on VRBO, call the management company first to check for best rates.
4. Buy a Go Card like we did. We just saved $123 each on unforgettable Oahu activities.