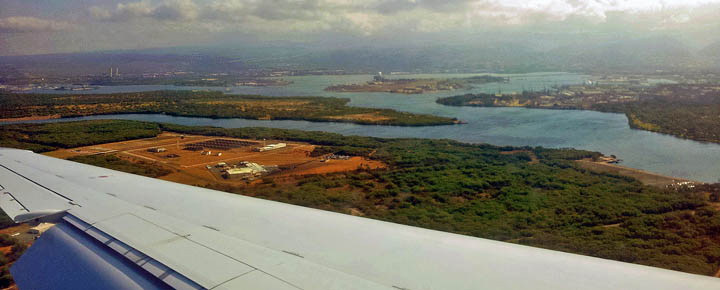 If you've been wondering like we have when WiFi would finally make its way to Hawaii flights, the answer is in the air. United Airlines is the first carrier to make a statement in that regard. While UAL has been slow to roll out WiFi, they announced last week that satellite based WiFi which operates over water will soon be coming to their fleet of planes. That gives them the ability to offer Hawaii Wi-Fi for the first time.
WiFi on Hawaii flights
United says that its Ku-band satellite WiFi will be installed on 300 planes by the end of this year. They plan to offer a choice of two speeds. Standard will initially be priced up to $15 per flight, and accelerated at up to $20 per flight depending on distance.
Go-Go Goes satellite
Go-Go is the US airline industry standard for terrestrial WiFi. Last year the company partnered with AeroSat in order to extend its reach to over water flights using Ku-band service such as will be used by United. That technology offering  is currently available to be dispatched. Go-Go has also partnered with Inmarsat whose state of the art, fast Ka-band satellite network service will be ready for over water WiFi within the next two years.
Hawaii Wi-Fi on other airlines will follow
Alaska Airlines as well as American, US Air and Delta already use Go-Go terrestrial service. So adding the profitable satellite offering appears highly likely. Hawaiian Air doesn't currently have Wi-Fi. WiFi to Hawaii will become a standard offering on most carriers in the not distant future.
Are you ready to pay $15 to $20 for Hawaii Wi-Fi?
Please let us know your thoughts.
---