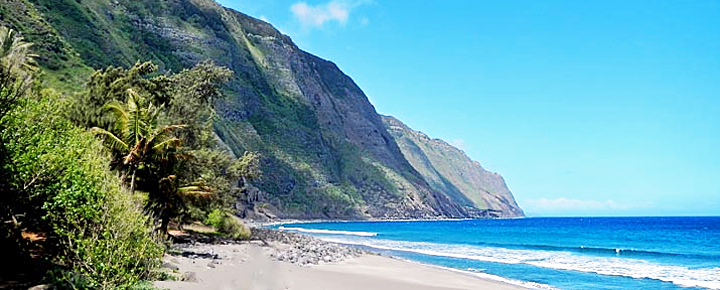 While we await the announcement of Southwest Hawaii flights any day, following are Alaska Airlines Hawaii deals now in process. Now priced from just $159 each way. Purchase immediately if these work, as prices change multiple times each day.
If you're planning a vacation before spring break, this is the time to book. Sale fares are available for purchase as of February 12, space is limited and the offers themselves could end at any time. Do not wait to buy! Fly on 29 routes on sale to four islands, all at just $159+ each way.
Luxurious winter and spring weather in Hawaii, together with fewer crowds, make for ideal times to visit the islands!
Pamper yourself with warm days under the iconic Hawaiian sun. Winter is among our favorite times of year in the islands and one of the cheapest times to fly to Hawaii.
Flash Sale | Alaska Airlines Hawaii Deals on 29 Routes
Airline: Alaska Airlines. Also see competitive pricing on Hawaiian Airlines flights.
Purchase and Travel dates: Travel from now through March, depending on route. Travel mid-week for these sale prices.
Fares and Availability: These are the lowest fares each way in these markets. Limited availability, not on all dates or flights. Some routes are much more limited than others.  Cheapest fares are "saver fares." These have limited or pre-assigned seat selection, are last to board, and changes are not allowed outside of the initial 24 hour cancellation policy.  Main economy fares are about $30-$45 higher.
Tip: Try looking for one ways and combining two of those into and out of different islands. Wow, island hopping in Hawaii for under $320 RT!
How to Book: You cannot call to get these Alaska Airlines Hawaii deals. Online booking only. Additional fees apply to phone reservations.
Kauai Routes on Sale
Oakland  $198
Portland $176
San Diego $169
San Jose $159
Seattle $184
Kona Routes on Sale
Oakland $159
Portland $196
Sacramento $186
San Diego $185
San Francisco $179
San Jose $169
Seattle $174
Maui Routes on Sale
Bellingham $179
Los Angeles $179
Oakland $169
Portland $179
Sacramento $189
San Diego $159
San Francisco $169
San Jose $159
Seattle $204
Honolulu Routes on Sale
Los Angeles $169
Oakland $181
Portland $186
San Diego  $169
San Francisco $189
Sacramento $212
San Jose $178
Seattle $185
Beat of Hawaii photo on Molokai.
Updated February 12, 2019.