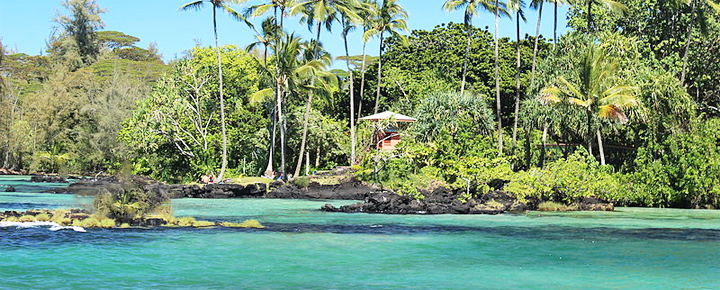 Southwest Hawaii flights to Hilo Hawaii were confirmed today by the airline. In what was a timing surprise, the airline said that Hilo will be the company's fifth Hawaii airport. The others are Honolulu, Maui and Kona, plus soon to be added Lihue Kauai.
An unexpected announcement.
The news came not as a press release but rather as a post on their Facebook page. Did the Big Island mayor cause this, or was it Southwest's intention?
Mayor Harry Kim seemed to steal the announcement Friday night, when he disclosed that the airline was coming to Hilo. Kim indicated that there are four flights daily planned between Honolulu and Hilo by this fall, as well as direct flights between the mainland and Hilo later this year. Kim is known to be somewhat of a wild card.
That announcement was not confirmed last night by Southwest; it may however have precipitated what was otherwise not intended to be today's Facebook post:
"Big news for the Island of Hawaii! We're excited to announce that Hilo will be the fifth airport served by Southwest in the Hawaiian Islands. We'll let you know when our low fares and interisland flights for Hilo are available for purchase." — Southwest Airlines Facebook.
That leaves the big question of timing.
Can't say that we weren't left scratching our heads a bit on this. That since we are all anxiously awaiting flights to be announced from Sacramento and San Diego as well as flights to Lihue Kauai, plus nonstop flights to Kona. We still think those will come before, or perhaps now at the same time as Hilo flights.
We do not anticipate more Southwest Hawaii flight announcements until the issues with the Boeing Max planes are further along. Once a return to service date is actually set, we should see more Hawaii flights roll out. That doesn't mean, however that Southwest couldn't surprise us and do some announcement beforehand. That's what keeps this interesting.
More about Hilo and what we love.
Hilo is the largest town on the Big Island, and the most historic. It feels like stepping back in time and has a charm unique in Hawaii.
The town sits on Hilo Bay at the base of Mauna Kea and Mauna Loa volcanoes. It is culturally rich with events including the world renowned Merrie Monarch festival. It's home to the Mauna Loa mac nut company (which we hear is currently having a shortage), delicious Big Island Candies, and what is arguably the best coffee in the islands, from neighboring Kau.
Flights will be to and from Hilo International Airport, which is a large, underused facility set on a huge 1,391 acre parcel just east of the town.
Read all of our Southwest Hawaii updates.
Beat of Hawaii photo at Waianapanapa State Park near Hilo.
Disclosure: We receive a small commission on purchases from some of the links on Beat of Hawaii. These links cost you nothing and provide income necessary to offer our website to you. Mahalo! Privacy Policy and Disclosures.