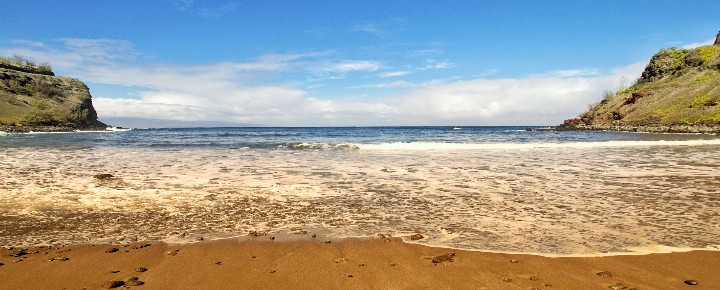 No doubt about Hawaii's 2021 travel boom. With $99 airfares still in effect today, it makes it very easy to start planning your Hawaii vacation. But there are hidden costs you may not be expecting, and we want you to know about them first.
Before booking your $99 Hawaii airfare, ask yourself about these:
1. Finding reasonably priced accommodations. This has become another big issue in 2021 as Hawaii travel rebounded suddenly.
Tip: It would be wise to look at accommodation prices and availability for your destination before buying airfare. Consider a low-cost price hold guarantee that some airlines offer. Or, in most cases, you can cancel your reservation within 24 hours of booking and obtain a complete refund to your original payment method.
2. Hawaii car rentals. Will they be available for your desired dates, and at what cost. And do you even need one?
Tip: When in Honolulu, a car can be a liability. Parking isn't easy, and it is costly. You may do better with taxis, Ubers and The Bus. When outside of Honolulu, it is still desirable to have a rental car. When car rentals aren't available for your entire stay, check for just some of your dates.
3. Planning any must-have things, including restaurants and activities. Those too have been in short supply.
Tip: When these are make it or break it, then by all means, check before purchasing airline tickets.
4. Covid testing, especially for kids who can't be vaccinated.
Tip: Look for free Covid testing, which is often available. Just be sure you take the correct test within 72 hours of your mainland to Hawaii flight and that you can expect to have results back in time before your flight.
5. WiFi on Hawaii flights. Will you have it, do you need it and how much will it cost?
Tip: It starts at $8 for Southwest Hawaii flights and goes up from there on other airlines. It isn't yet on all airlines, so check if you need this service. Also, some airlines offer free texting. Hawaiian Airlines has still not implemented WiFi on its fleet, and we have not had any updates on their doing so for some time.
6. Checked bag fees. Ouch. Other than on Southwest, where each passenger still gets two free, you can expect to pay $30 for the first checked bag and $40 for the second checked bag per passenger.
Tip: There are ways to avoid checked bag fees. Packing light for Hawaii must be the best trick here. Other options include earning elite status, or having an airline-branded credit card that offers free checked bags. Virtually every airline has one. Also, be mindful of the airline's checked bag specifications in terms of size and weight. Oversize will result in an even higher fee.
7. Hawaii bank ATM fees. You will be hard-pressed to find your own bank here, so you'll be relying on your bank's ATM network.
Tip: Best to check in advance. Also, you can generally get cash back at grocery stores in Hawaii without an extra stop or any additional fees.
8. Trip insurance. First, do you need it or do you not. Best to do research and figure a plan before buying airline tickets.
Tip: When we opt to buy trip insurance, we do so from a trip insurance provider rather than from the airline itself. You'll have many more options. Don't forget that trip insurance needs to be purchased within a set number of days from your first trip purchase.
9. Don't call the airline. This may seem quite obvious, but the price when you call them isn't usually the same price you'll find online.
Tip: You should expect to be charged an extra fee for not booking online, or the cheapest fares won't be available on the phone. If you aren't adept online, consider getting help or using a travel agent if that doesn't work.
10. Laundry in Hawaii. If you don't have a plan, this can either be time-consuming to handle yourself or expensive if someone else does it.
Tip: Hawaii vacation rentals most often come with their own washer and dryer. That's perfect here in Hawaii, and it reduces your checked bag requirements as well. Some Hawaii hotels offer self-service laundry facilities, so check in advance.
Please add your best tips to this list. Have you traveled to Hawaii recently? If so, are there any things you would have done differently?
Disclosure: We receive a small commission on purchases from some of the links on Beat of Hawaii. These links cost you nothing and provide income necessary to offer our website to you. Mahalo! Privacy Policy and Disclosures.