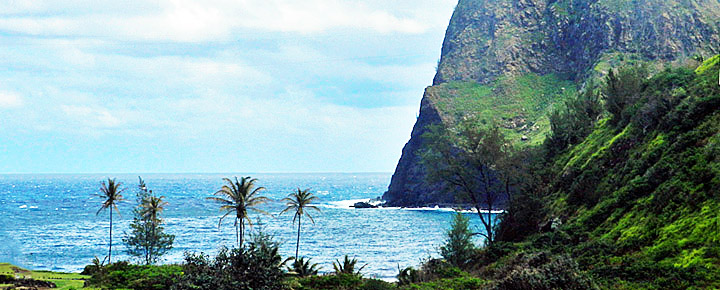 Do you already have a trip to Hawaii planned between now and summer? If so, you're wondering what to do, how to not lose your money, and when resuming trips to Hawaii will again be prudent. You are not alone!
Beat of Hawaii:
1. If you need to cancel or postpone a Hawaii vacation, the goal is to preserve all of the money spent. Keep in mind that when an airline cancels your flight, or does a significant change of schedule, you should in all likelihood be entitled to a complete refund, rather than a credit for future travel. Therefore, it may work best to wait to change plans, pending upcoming flight cancellations. 
2. It is virtually impossible to reach the airlines via phone anyway, due to overwhelm. Airlines are suggesting you either reach them online or wait, if your travel plans aren't within the next few days.
For Hawaii vacations planned from now through April.
Airlines have policies in place for cancellation or rescheduling. These are airline-specific and you need to check the details. Those can mostly help if you booked your trip recently. If they apply to you, and the terms are acceptable (credit instead of refund), then by all means go ahead and take advantage of them.
Our most recent updates of airline fee waiver and cancellation policies.
For Hawaii vacations planned from May through summer. 
If you do not have an option to cancel with the airline thus far, we suggest just sitting tight at this time. The reason is that airline schedules are only now starting to be changed for spring, let alone for summer. If the airline cancels your flight, or changes your itinerary, you should become entitled to a refund, even if that isn't available now.
Airlines are offering less help with late spring through summer changes and cancellations at this time. These waivers mostly apply only to people who have just recently purchased tickets, not those who purchased non-refundable tickets months ago.
We are certain that many of you did buy far in advance, as that has been the norm for peak summer Hawaii vacations for decades.
For Hawaii vacations planned starting this fall.
We do fully expect Hawaii to be open for business by then, and we totally look forward to welcoming you back. When that happens, we except to see cheap flights to Hawaii and the best Hawaii hotel and Hawaii vacation rental values too. That in order to restart the Hawaii travel industry.
What are visitors thinking about resuming trips to Hawaii?
We don't have the crystal ball on this, but here's what we've learned and what Hawaii visitors may be thinking. For example, we note that this week, flights from China to both London and San Francisco are resuming, about three months after their outbreak began. That as new cases in China have diminished to near zero. We don't know if that time frame will be similar here, but we are hopeful.
A study was conducted last week (now a lifetime ago and things have changed since then),  by Omnitrak, a leading Hawaii-based strategic research firm used by Hawaii Tourism Authority. In that, those in the US who have traveled at least once in the past year, 49% of them still intend to travel between now  and the end of August 2020, while 51% do not have current plans to travel during that period.
Disclosure: We receive a small commission on purchases from some of the links on Beat of Hawaii. These links cost you nothing and provide income necessary to offer our website to you. Mahalo! Privacy Policy and Disclosures.