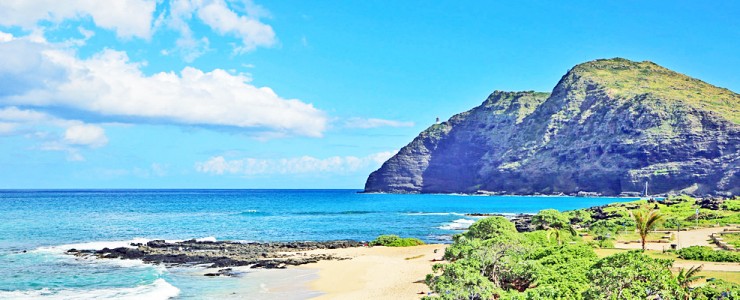 We've been asked again recently if there are any Black Friday and Cyber Monday Hawaii deals coming following Thanksgiving. Historically there had not been Black Friday/Cyber Monday fare sales for flights to Hawaii. Those first started just a few years ago.
We've turned to our crystal ball, however, to see what this year's Thanksgiving sales might yield and why. Be sure to check back on both Friday, November 24 and on Monday, November 27. Subscribe to our updates, and/or follow us on Facebook.
It's been three years since Black Friday/Cyber Monday Hawaii deals first appeared. Since then, these Hawaii deals have included fare sales from Hawaiian Airlines and from Alaska Airlines on all of their Hawaii routes. Black Friday/Cyber Monday Hawaii deals have come from a plethora of hotel and Hawaii vacation rental companies.
Tip: Black Friday/Cyber Monday 2017 | What to Expect
We expect to see more Black Friday/Cyber Monday Hawaii deals than ever before in 2017. Those will likely come from our primary carriers Alaska Airlines and Hawaiian Airlines. There could be some from Alaska's Virgin America brand as well. And don't rule out sales from Hawaii deal jonny-come-lately Delta Airlines and United Airlines. There may be airline discount codes to use too. These forecasted Hawaii travel deals should be great and we plan to be out there shopping along with you.
In addition, most Hawaii hotel chains will be participating on Cyber Monday and on Black Friday too. Expedia
 has already announced that their Cyber Monday deals will include $100 off on $1,000 packages. We expect to see 30-60% off from Starwood Resorts
 and Marriott
. Check with us for Hawaii vacation rentals on sale too!
Be sure to stay tuned or subscribe to our updates if you want to catch these. Some deals may only last a few hours so it will definitely be for early birds on November 24 and November 27.
Beat of Hawaii's Crystal Ball
In addition to Black Friday/Cyber Monday, we see the distinct possibility of more Hawaii fare sales starting in these next 10 days or so. This as a result of airlines being ready to fill seats on flights to Hawaii during the winter season between early January and mid-March, 2018.
Why Thanksgiving isn't normally a time for Hawaii deals
The airlines like to keep our minds focused on what they want to sell us at this moment. So generally, we do not see many fare sales happening in the November to early December time frame. The airlines want to fill remaining seats over the Christmas and New Year's holidays before moving back to winter 2018 sales.