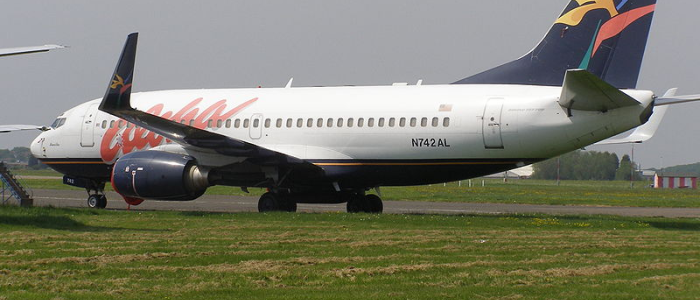 Former Aloha Airlines CEO David Banmiller has come out swinging at soon to be defunct Go! Airlines. Go! recently announced it will cease operations at the end of March 2014. Banmiller reasserted his belief that Aloha was run out of business by predatory practices on the part of Go! Airlines. Aloha has long maintained that the multi-year fare war caused by Go!'s entry into Hawaii was the cause of their demise in March, 2008. So is that true?
Factors contributing to Aloha Airlines' 2008 failure:
1. Poor management. The company lost direction, had inadequate financial resources, did not have the vision to act proactively, and continued to the end operating an aging fleet of aircraft. As you recall flight 243 suffered a catastrophic fatigue failure in 1988. Aloha also attempted to enter the mainland to Hawaii market without adequate preparation or resulting success.
2. Outside financial woes began in 2000 with economic issues in Japan, followed by 9/11/2001, the SARS event of 2003, continually escalating fuel prices, and near the end, unfavorable financing opportunities.
3. Failure to recover from their bankruptcy in 2004. Although the company did emerge in 2006, the once uber popular airline never regained its prior lustre and favor within the state. While Hawaiian Airlines was also in bankruptcy from 2003 to 2005, they emerged with new found focus and determination. Hawaiian restructured financially, increased routes, re-fleeted their long distance routes and expanded internationally.
Beat of Hawaii Concludes:
Therefore, while a long fare war with Go! and Hawaiian Airlines was certainly a factor, larger issues were lack of direction, and inadequate resources required to reinvigorate the company while withstanding the competition inherent in civil aviation.
Aloha Airlines should have been very familiar with the impact of competition and how to cope with it, as they were a part of the competition that caused MidPac and Mahalo Airlines to go out of business previously.
Disclosure: We receive a small commission on purchases from some of the links on Beat of Hawaii. These links cost you nothing and provide income necessary to offer our website to you. Mahalo! Privacy Policy and Disclosures.