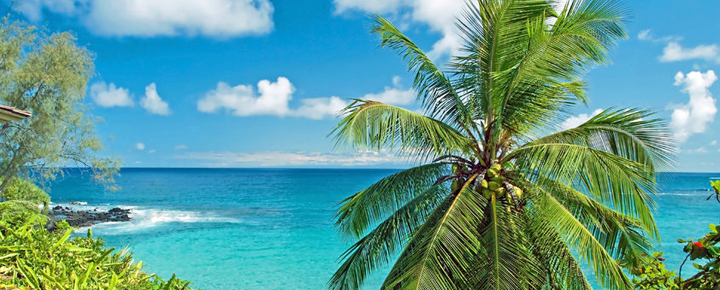 Jeff hates being stuck in the middle seat more than he can say. The worst seat on the plane is almost endurable when it is for a short time. But sitting there for five to ten hours on cheap flights to Hawaii is another matter entirely. The nowhere to turn, nowhere to hide and inability to get up situation is only getting worse as re-fleeting and other industry factors reduce our ability to avoid those dreaded middle seats.
Find our nine latest tips below that include five Hawaii aircraft where you'll still find two-across seats, plus how to locate and reserve the best seats. Sometimes that's possible with no additional charge.
First, as companies like Hawaiian Airlines and others move from wide-body to narrow body for most of their mainland to Hawaii flights, this situation has been getting more difficult to control. Add to that the fact that flights to Hawaii are at record capacity.
Second, airlines know all too well how much we hate that middle seat and they fully intend to monetize avoiding them. The industry is implementing a new round of surcharges associated with seat assignments that will probably make getting the assurance of any window or aisle seat yet another premium. So even with aircraft having some two-across seating, carriers will try to charge a premium in order for you to reserve them.
Beat of Hawaii suggestions:
1. When possible, stick with planes that offer standard (no extra cost), two-across seating on the left and right sides of the aircraft. If you're not sure, look for the following aircraft type that are used on Hawaii flights.
Alaska Airlines: None.
American Airlines: Some 777.
Delta Airlines: 330.
Southwest Airlines: None.
Hawaiian Airlines: 330, 717.
United Airlines: None.
2. Select aisle seats across from your flying partner when flying three-across. If you're stuck in the aircraft's middle section, the aisle is certainly the best choice.
3. Look for three-across aircraft that have at least a few two-across seat pairs. These are a result of the narrowing of the plane at the tail end or an exit row at the front (Hawaiian A321neo). While ostensibly offering no additional room, there is thankfully no middle-seat. These paired seats are sometimes only available as an upgrade option.
4. Some upgrades come with a minimal cost, starting at as little as $10. We frequently upgrade Hawaiian Airlines inter-island seats from the back of the plane to the first row of economy, with extra legroom, and two-across, for just $10 per person. With early boarding, and a quicker exit, that is indeed a bargain.
5. Try using Seat Guru to look at the best seating options based on the airline and type of aircraft you'll be flying. Do this before booking your flights.
6. Avoid basic economy to Hawaii. If you go the route of the very cheapest tickets, seat selection may either be unavailable or so limited as to make the dreaded middle seat largely unavoidable.
7. Two tricks when flying Southwest Hawaii. First, you can opt for early boarding for your favorite seats. To and from Hawaii, that is a $50 option. By the way Southwest offers family boarding when traveling with a child age six or younger. You will be allowed to get on before the "B" boarding group.
8. Score cheap flights to Hawaii, then splurge a little. With flights at record low prices, it can help justify the added cost of an upgrade to an exit row or other seat with more legroom.
9. Fly to Maui or Honolulu for wide-body choices. Flights to Kauai and to Kona will be on narrow-body aircraft.
How do you avoid being stuck in the middle?
Updated 1/7/20.
Disclosure: We receive a small commission on purchases from some of the links on Beat of Hawaii. These links cost you nothing and provide income necessary to offer our website to you. Mahalo! Privacy Policy and Disclosures.