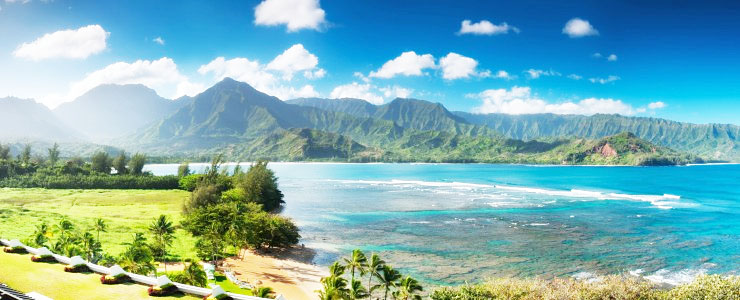 The County just announced free Kauai COVID tests for those who do not have any health issues or symptoms. Why is this important news for visitors? Read on because tests are available to both residents and visitors. The county says that "you can get tested in the morning and get results that afternoon."
Free Kauai COVID tests work with Kauai Bubble Resorts. Mostly. 
That's right. The free COVID tests "can be used by participants in Kauai's Enhanced Movement Quarantine (EMQ) 'resort bubble' program as a post-travel test needed to be released from quarantine.
How you get there to obtain the free test is dependent on where you are bubbling and that could be a real problem. The county said in that regard, "Travelers currently in a resort bubble should refer to their resort property for more information and transportation options."
Another issue is that these tests are only available on weekdays. So if you're looking for one on the weekends, it is going to get costly.
These tests are for anyone who thinks they may have been exposed.
If you have any concerns but aren't sick, these also work for you, no matter whether you are a visitor or a resident.
Visit the War Memorial Buiding in Lihue.
Tests are being done by the District Health Office and are offered weekdays from 8 am to 3 pm. No appointment required or a doctor's order. The address for the War Memorial is 4191 Hardy Street in Lihue.
Tests aren't valid for travel to Maui or Big Island.
That's the downside that it can't be used for travel purposes. These tests (we aren't sure what kind they are) "Cannot be used with the State of Hawaii's Safe Travels program for travel to and exemption from quarantine in Maui County or Hawaii County." For people  traveling to those islands, pre-travel COVID testing must still be done by a Hawaii Trusted Partner to avoid quarantine.
An alternative to Kauai Resort Bubbles does not require an on-Kauai test.
There is no test needed on Kauai for those of you arriving following a 3+ night stay on another island. Instead, after 72 hours in Hawaii, travelers can be tested on whatever island they are on, and once they receive a negative test, they can travel to Kauai with no further requirement.
For more, go to the Kauai County information.
Will these new free Kauai COVID tests work for you?
Disclosure: We receive a small commission on purchases from some of the links on Beat of Hawaii. These links cost you nothing and provide income necessary to offer our website to you. Mahalo! Privacy Policy and Disclosures.