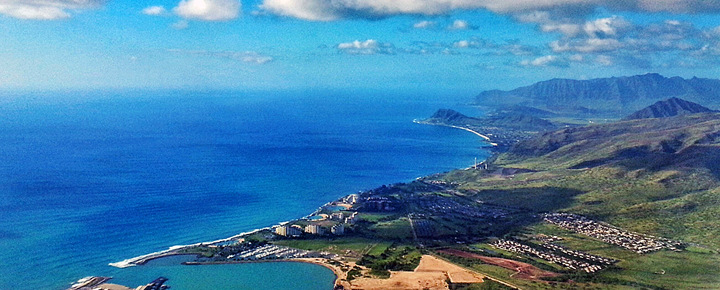 Updated November 2018. Frugal Hawaii may not seem like words that go together, but they can. And, it's always easy to get caught in Hawaii's tourism money trap. But there are so many creative ways that run the gamut to help you reduce costs.
We like to make it a game instead of a burden, while saving on airfare, accommodations, ground transportation and activities. Below you will find updated tips and tricks that may be new to you. We look forward to more ideas from our savvy readers like you. Also, if you don't already, subscribe to our free email updates and never miss a Hawaii deal.
1. Awaiting the "Southwest Effect." With Southwest Hawaii flights soon to be announced, whether or not to wait is a question on many of our minds. We recently wrote Cheap Flights to Hawaii | When to Buy With SWA Coming Soon to help you decide.
2. Black Friday/Cyber Monday sales. We expect this year to be perhaps the best ever in terms of Hawaii deals for 2019. It's an ideal chance to lock in a new year vacation at a great price. Flights to Hawaii and Hawaii accommodations will be included and we expect to see discounts from 20% to 50%. To help get ready, read Black Friday/Cyber Monday Hawaii Deals | What to Expect.
3. Travel during the off-season when you can. One of our perennial top tips. Even coming to Hawaii at the shoulder seasons, like late summer instead of mid-summer, will result in far lower costs across the board, plus reduced crowding. The most expensive times to visit Hawaii are over the Christmas holidays, followed by summer (June 15 to early August), then spring break.
4. Plan far ahead for peak seasons or be spontaneous and wait for Hawaii deals. Everything you might want to know and more is found in our Cheapest Time to Fly to Hawaii post series.
5. Consider travel insurance, whether or not you eventually buy. Do not purchase through an airline, tour company or cruise ship. Read how travel insurance just saved us $600. Start shopping within a few days of making your first trip reservation as waiting can result in reduced coverage options. Consider how much money is at risk and how much you are willing to lose in the event of a trip cancellation, early termination or loss of luggage. Shop around for the best insurance for your specific needs and do not buy on a whim. You need to do your homework to avoid throwing away money and perhaps even then not getting the coverage you need.
6. Be creative in buying Hawaii activities. Go to the vendors' website and you may find online deals for a direct booking. We have seen this many times for boat tours and restaurants. Read how we saved $144 each and had a blast using the Go Oahu card. Even get 10% off the Polynesian Cultural Center.
7. If you're coming here to celebrate a special event, be sure to mention this. Birthdays, honeymoons and anniversaries may all qualify for that potential upgrade or other perk. Keep in mind, however, that it doesn't always work, and it has been tried oh so many times.
8. Check restaurant websites and Yelp too. Many restaurants have discounted menus on certain days of the week or for early dining. We've also found discounts and freebies for Hawaii restaurants on Yelp.
9. How far are you willing to drive to save money on airfare? Consider neighbor airports to you. One example is San Jose and another is San Diego. Both frequently have great Hawaii deals on airfare when compared with neighboring airports San Francisco and Los Angeles. It doesn't always work, but it is certainly worth checking.
10. Plan a 7-Day Cruise on NCL Pride of America. Another personal favorite we never tire of. See four islands and have your meals and accommodations covered in one price. The food is very good overall, by the way, and we're not easy to please.
11. In Honolulu, if you aren't going to rent a car, consider in advance how to get from the airport into town. The Bus is definitely the cheapest way at $2.75 if you don't have over sized luggage. Or buy an all-day pass for just $5.50. There will be a rail system in the near future. Otherwise, our pick is Uber (which can now pick up and drop off at airports). Alternatively there are many choices of taxis, shuttles or tour buses, none of which come totally cheap.
12. Car rental prices can be all over the map. Look at our guide to save money on Hawaii car rentals. And by the way, don't forget to check the gas. Our last rental came to us with a nearly empty tank, but we were so busy looking for dings that we forgot to check the gas until well after we'd left the rental lot. Ugg.
13. Travel with a nylon duffel bag. Especially if you're traveling with only a carry-on, this can be helpful when buying too much on your Hawaii vacation and are needing to check a bag on the return.
14. Hawaii is replete with wonderful and abundant free activities. Take advantage of them from hiking to beaches to incredible Hawaii sunsets and more.
15. Purchase a buffet breakfast at your hotel. Many Hawaii hotels offer lavish buffets where you can eat enough to only need to buy dinner. Find out in advance what's offered. When purchased with a room rate, these can often be had at about half the cost of buying them at the restaurant once you've arrived.
Disclosure: We receive a small commission on purchases from some of the links on Beat of Hawaii. These links cost you nothing and provide income necessary to offer our website to you. Mahalo! Privacy Policy and Disclosures.