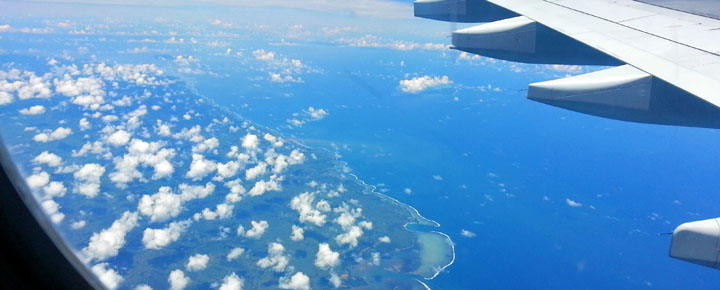 Interesting news emanating from Air New Zealand yesterday when the airline announced that all of its flights between the South Pacific and the US West Coast would be stopping in Hawaii, effective next month. Perhaps, the surprising part is that passengers will not go on or off the planes in Hawaii, but instead, this is being done to provide a safe haven for their flight crews to overnight. Thank you, Hawaii!
Air New Zealand said, "Looking after our people is our first priority. I'd like to thank everyone who has helped us to move so quickly in re-routing our flights."
On flights between Australia/New Zealand and Los Angeles/San Francisco, all of Air New Zealand's flights will now stop in Honolulu. Previously crew would overnight on the west coast, which the airline has deemed to not be safe.
The way it works is that one crew will fly up to Honolulu. Another crew in Honolulu will then fly round trip to the west coast and back to Honolulu. Then another crew will fly to the South Pacific.
This new measure adds significant time to the already long flights. What was typically a 12-13 hour nonstop flight will now see an additional three hours added. The change also adds much expense to Air New Zealand. Kudos to looking for finding their safe haven in Hawaii and helping to at least some degree to support Hawaii's travel economy.
Beat of Hawaii © photo flying over Fiji en route between Hawaii and Australia.
Disclosure: We receive a small commission on purchases from some of the links on Beat of Hawaii. These links cost you nothing and provide income necessary to offer our website to you. Mahalo! Privacy Policy and Disclosures.