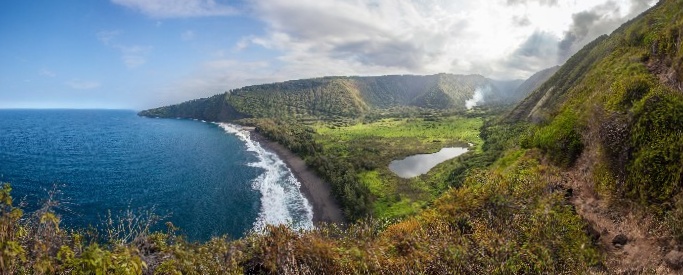 Hawaii's caseload, positivity rate, and hospitalizations are down. Lt. Gov. and physician Josh Green said this morning that "we peaked on 9/3 with hospitalizations at 448, so it is a great relief to see the decline continue."
County has an off-beat plan to catch quarantine violators.
Officials have pointed out across the board that a significant number of Hawaii COVID cases emanated from residents who returned to the islands with neither vaccination nor testing. Those persons opted instead for self-quarantine. The question is, are they really quarantining. There is a widespread belief that no, they are not.
Hawaii County Mayor Mitch Roth has proposed to Governor Ige that he publish the names of travelers who are choosing quarantine instead of testing or vaccination exemptions. Governor Ige said he is considering it, saying yesterday, "we are discussing that as we speak."
Mayor Roth believes that it is not possible to have the police enforce quarantine and suggests that he publish such individuals' names. Ige said that Roth "believes publicizing it and letting people know about who should be in quarantine would be a good way to increase enforcement." The governor is reviewing the proposal with both the county mayors, the Attorney General's office, and the Department of Health.  Ige said, definitely, "it's something that we're considering."
Does this violate those individuals' rights?
The mayor said the proposal does not violate HIPAA because the information would not indicate whether the person was tested or vaccinated. But, he said, it's something the community would want to know."
Hawaii's ACLU indicated, however, that the proposal is potentially concerning. Their worries include health privacy issues, as well as other possible negative implications imposed on those quarantining.
What about reinstating pre-travel testing?
Roth has also asked the state to consider reinstating pre-travel COVID testing, as had been the case for all passengers before the current vaccination exemption was implemented. Most visitors to Hawaii at this time, are, in fact, vaccinated.
Governor Ige has said he isn't sure that pre-travel testing will be allowed again since the federal government subsequently indicated that vaccinated passengers are safe to travel.
Disclosure: We receive a small commission on purchases from some of the links on Beat of Hawaii. These links cost you nothing and provide income necessary to offer our website to you. Mahalo! Privacy Policy and Disclosures.