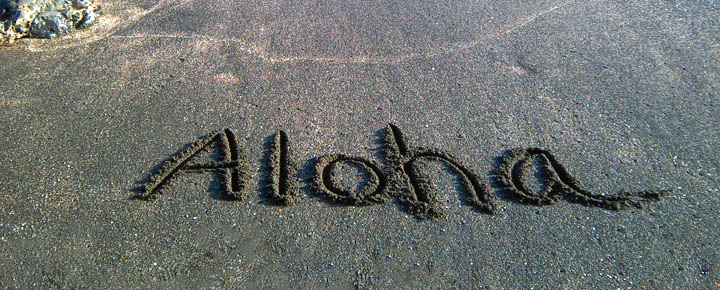 We've had many questions recently from those of you who have had and are recently recovered from COVID-19. You want to visit Hawaii but it may not be entirely clear what the rules are that will pertain to you. Here are some answers. Also, here you'll find the latest on Hawaii travel information following vaccination.
If I've recovered from COVID, will additional testing be required?
No additional testing is required if you fall within the guidelines.  If you receive an exemption under this category you are not required to have pre-travel or post-travel testing.
If I've recovered from COVID, is any quarantine required?
No, again, so long as you follow the state's guidelines below.
Guidelines for applying for a COVID-19 exemption to the SafeTravels rules.
1. A "positive" molecular COVID-19 test result (NAAT or PCR) from a Clinical Laboratory Improvement Amendments (CLIA) certified laboratory that is no more than 90 days and no less than 11 days prior to your departure date.
Note: When you send the results, please provide enough information so that the state can determine the type of test and that the lab is CLIA certified.
2. Signed letter from a medical provider stating that you have not exhibited symptoms and are fully recovered – this letter must be signed at least 10 days after your positive test and no more than 14 days from your departure date.
3. Lastly, To request an exemption, go here. The state says to please allow a week for processing.
Summary of rules in effect.
The state says that, subject to change, you are clear to travel to Hawaii (except Kauai) without further testing or quarantine. That is so long as you have recovered within the last 90 days, have a positive test result from when you had COVID, and have a doctor's letter within 14-days of travel. One commenter said they had first-hand experience that indicates Kauai is also permitting this exemption.
These rules could change again as more is learned. A recent article indicates that immunity following infection could last eight months or longer.
Kauai does not appear to provide any exception from its 10-day mandatory quarantine rules other than its Kauai resort bubble and interisland travel exemptions.
If you have traveled to Hawaii with a COVID-19 exemption, or plan to, how does this process work for you?
Disclosure: We receive a small commission on purchases from some of the links on Beat of Hawaii. These links cost you nothing and provide income necessary to offer our website to you. Mahalo! Privacy Policy and Disclosures.