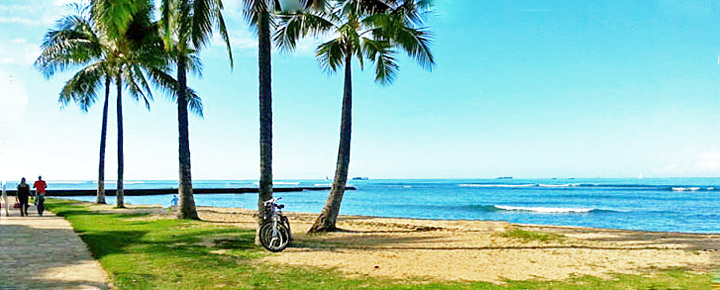 We've got your Hawaii inter-island deals covered. After Southwest Hawaii deals were announced today, Hawaiian Airlines countered with their own Hawaii inter-island fare sale on competing routes, and it is great. We simply don't recall the last time there were fares this low.
See Southwest Hawaii Deals $29-$99 Each Way | Live Updates.
These $29 fares are starting in April/May and go until June, depending on route. From June through September, they start at just $49. Many weekend dates are included as well! More islands will undoubtedly go on sale soon, as additional routes are announced for Southwest Hawaii flights.
Cheap flights to Hawaii for island hopping are now on but could end at any time. For best availability get these immediately. Travel most days a week on these routes. There are no blackout dates. These fares are new as of March 4, 2019! To find sale fares, use Hawaiian Airlines link.
These competitive inter-island fares were just released by Hawaiian Airlines. From $29 each way including all taxes and fees. Read on for other important details.
Fares below include assigned seating (which Southwest Hawaii does not offer). These do not include checked bags (Southwest offers two free).
Airline: Hawaiian Airlines.
Routes and sample prices each way.
Honolulu to Maui $29
Maui to Honolulu $29
Honolulu to Kona $29
Kona to Honolulu $29
Travel dates and conditions: Travel from April until June from $29, and from June until September from $49, depending on route. Availability varies by time of day, day of week, and route.
Beat of Hawaii photo at Waikiki. 
Updated 3/4/19.