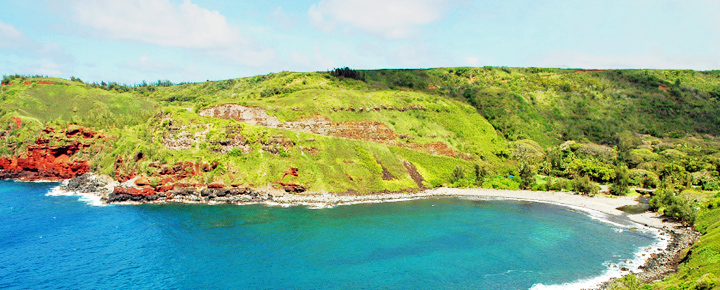 Updated 1/9/20. Amazing deals on Hawaii interisland flights again today! Fly for just $26 between islands, which represents an enormous savings compared with normal fares. Case in point, we had paid over $300 RT between Kauai and Honolulu and even paid nearly $200 RT just last month. So this is simply a great price, and one we just took advantage of ourselves.
Hawaiian Airlines is striking back against Southwest with their own ultra-low airfares interisland. In fact Southwest is $3 more on the same routes.
These $26 airfares are for travel from January through May 2020, depending on route. Fly mostly Monday through Wednesday on Hawaiian to get these fares. More interisland sales will undoubtedly occur soon.
These Cheap flights to Hawaii for island hopping are now on but could end at any time. For best availability get them immediately. There are no blackout dates. These fares are new as of January 9, 2020! To find sale fares, visit Hawaiian Airlines website. Read on for other important details.
Fares below include assigned seating on Hawaiian Airlines. Or 2 free checked bags on Southwest. Take your pick.
Tip. Trying combining two $26 fares and travel
Airlines: Hawaiian Airlines and Southwest Airlines. 
Routes and prices each way.
Honolulu to/from Maui $26 (January to May)
Honolulu to/from Kona $26 (January to May)
Honolulu to/from Kauai $26 (January to May)
Honolulu to/from Hilo $26 (January to May)
When to travel: Travel from January through May 2020 for just $26. Availability varies by time of day, day of week, and route. To find these fares, use the airlines' flexible date search by month. Prices are each way, include all taxes and fees. These are the lowest fares offered and are not available on all or even most dates/flights. Availability is limited.
When to purchase: These could end at any time. Airlines change fares up to five times daily. Prices listed were available at time of publishing. Purchase as soon as possible.
Availability: Must use fare calendars to find seats, availability and best pricing. Southwest has more availability than Hawaiian at this time. Travel over holiday periods is not included. Prices are available online only. You cannot call the airline to obtain these fares.
Beat of Hawaii photo from West Maui. 
Updated 1/9/20.
Disclosure: We receive a small commission on purchases from some of the links on Beat of Hawaii. These links cost you nothing and provide income necessary to offer our website to you. Mahalo! Privacy Policy and Disclosures.