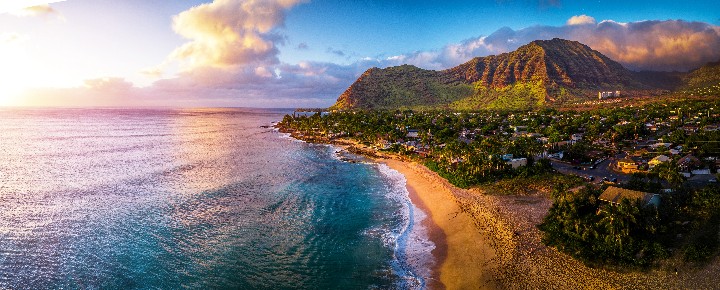 Governor Ige and the state of Hawaii may be changing their thinking once again on Hawaii travel rules. Disagreements remain between the governor, the chief legislator, and others on how it should work. The governor has been making the rules via emergency proclamations. However, don't be surprised if the legislature starts to take back its role when it returns to session next week. Lastly, Lieutenant Governor Josh Green appears to be largely sidelined from travel with his vaccination oversight duties.
Josh Green moves from travel to vaccination.
Lieutenant Governor and emergency room physician Josh Green was largely the voice of Hawaii Safe Travel testing and quarantine program for months. That seems to have now changed. Green is now at the helm of the huge task of oversight for Hawaii's residents' vaccination. Recent updates from him have focused there. Thus the governor is taking back the role related to travel.
Governor said Safe Travel would work one way, but now it doesn't.
Ige has said repeatedly that Safe Travels should work consistently to avoid confusion with differing rules by island. Yet, at this time, that isn't' the case. Unfortunately, that sends a confusing message to the public that is bad for all islands.
Simultaneously, the current rules around 72-hour pre-travel testing and quarantine are difficult for visitors to comply with easily. As you see in comments, visitors are often left wondering if Hawaii really even wants travelers right now or not.
Statewide orders vs. local island-by-island rules. Officials disagree.
Governor Ige acknowledged that he has the ability to "Issue statewide orders that impacts everyone, but also allows the flexibility that we can take appropriate action in each of the counties to respond to what we see happening in the community." He said that House Speaker Saiki's upcoming bill "would not allow for the kinds of exemptions that we are currently seeing, such as on Kauai." It is interesting to note that Ige has never stated whether he agrees with Kauai's unique plans.
Last week Saiki said that there still needs to be a statewide policy for travel consistent across the islands to avoid confusion and help the decimated travel economy." He said that data does not indicate that visitor travel is a primary cause of COVID cases in Hawaii. Ige agreed, stating that the vast majority of cases, "Definitely is residents… The numbers of cases that are tied to visitors continue to be, relatively, a small percentage of the cases we are seeing."
Mainland caseload is causing Hawaii to freeze.
Hawaii's governor said he is now disinclined regarding the upcoming legislation being introduced by House Speaker Scott Saiki. Saiki echoed Ige and Green's prior view that travel rules need to be clearly delineated and not add confusions to visitors (and residents). Saiki said that the current rules are anything but clear. We can certainly attest to that.
Ige now says that he now feels a standard approach for all islands doesn't provide adequate flexibility for each county. On the other hand, virtually all prior communication from both the governor and lieutenant governor acknowledged the mayors' desires. Still, they never stated they agreed with the need for island-by-island rules. Thus, this appears to be a reversal in thinking.
On Friday, he said that he thinks "Flexibility is important, and we do see very different conditions in each of the counties." Yet perhaps waffling on whether he actually concurs or is simply deferring, he continued,  "Kauai has the fewest hospital beds and ICU units, so they definitely are concerned about any increase in cases, because it can very easily overwhelm the hospitals there."
Testing on arrival to avoid quarantine still pending. 
Gov. Ige changed policies, after which all mainland arrivals without proof of negative test on landing now go into a mandatory 10-day quarantine without exception. Before that, arriving passengers could quarantine just until those results were presented. The current situation presents too much risk to travelers who may, through no fault of their own, end up in quarantine.
Stakeholders largely agreed that a change was needed, and yet, to date, nothing has happened that would provide for on-arrival testing for those instances. Both Lt. Governor Josh Green and prior Honolulu Mayor Caldwell proposed rapid antigen testing on arrival, and the Hawaii House of Representatives' COVID committee agreed.
Saiki may introduce another legislation to permit passengers to obtain COVID testing at Honolulu Airport if they do not have a negative test to present on landing. Those passengers testing negative would not need to quarantine. In October, it was announced that HNL on-arrival testing would be available for up to 10,000 passengers daily to accommodate that need.
Meanwhile, Kauai went rogue and is half-in and half-out of Safe Travels.
As you know, Kauai withdrew from the otherwise statewide Safe Travels program, then sought and received approval to allow travelers who have already been in the state for three days to participate in the Safe Travels rules. That new rule is now in effect.
Also, Kauai received approval and has implemented a questionably successful "resort bubble" system, which permits travels to the garden island to stay at one of the five approved quarantine hotels then test out of quarantine on their 4th day here. You've been vociferous in comments about your uniform disapproval of resort bubbles.
Which of the sticking points concerns you the most?
Disclosure: We receive a small commission on purchases from some of the links on Beat of Hawaii. These links cost you nothing and provide income necessary to offer our website to you. Mahalo! Privacy Policy and Disclosures.