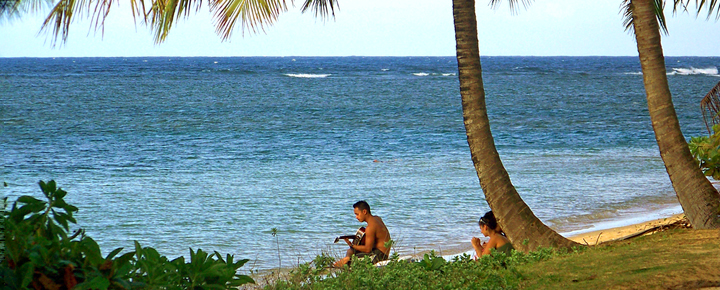 After much debate, Bill 89 was passed last night, and with its support of the Honolulu mayor, will soon remove thousands of Hawaii vacation rentals on Oahu including those from Airbnb, VRBO/Homeaway, Booking.com, and others. Here's the latest update and what you need to know.
The new law differentiates between owner occupied bed and breakfast homes and vacation rental units where the owner is not present. It will limit rentals of under 30 days outside of specifically designated areas. It is estimated that there are nearly 10,000 vacation rental units in Honolulu. With this just unanimously passed regulation, a huge percentage of those may soon go off-line.
The bill permits another 1,715 owners to rent individual rooms within their residences, but not entire dwellings. Whole property rentals will still be allowed, but only in designed resort areas of Waikiki, Turtle Bay and Koolina. The bill also permits officials to direct vacation rental companies to remove those listings which do not display a valid vacation rental number. We were unable to determine, for example, how a separate guest house on a property where the owner also lives, but which is not within a designated resort area, will be treated.
A second bill also passed, which introduces files of $1,000 for the initial offense and up to $10,000 for additional violations. It also bans all vacation rentals outside of resort areas.
Airbnb had said that the Hawaii vacation rental bills will adversely impact the economy. "Instead of bringing short-term rental rules on Oahu into the 21st Century and addressing market realities, Bill 89 would largely destroy the alternative accommodations market outside of the resort zones and inflict significant damage on small businesses and the local economy."
In San Francisco, a new related law permits rentals where the host is not present to no more than 90 days each year, with violators subject to a daily fine of $484.
Vacation rental managers, whose units are typically within designated areas, stand to gain by this new law. Obviously hotels will benefit as well.
We have enjoyed staying at many Hawaii Airbnb rentals on Oahu, which we believe were all approved rentals. Hawaii vacation rentals offer the distinct advantage of frequently better value and more options, kitchen facilities, and an opportunity to not be confined to a hotel block. At the same time, we recognize that vacation rentals can remove important long term rentals and, we know personally that it isn't pleasant to find rentals in a neighborhood where those are clearly not legal.
Another reality is that the cost of living in Hawaii is so high that residents use Hawaii vacation rentals in an attempt to make extra money just to be able to live here.
On Kauai, a crack-down years ago on illegal rentals included use of high tech including Google Maps satellite imagery, and other tools to corroborate rental listings with specific residences. Owners were then notified that if their rentals were not immediately removed, among other things, they would be subject to increases in property tax of up to 300% which would also be retroactive multiple years!
In a related court case in March, the Ninth Circuit Court of Appeals affirmed Santa Monica's vacation rental ordinance, in spite of challenges from both HomeAway/VRBO and Airbnb. That ruling affirmed Santa Monica's right to regulate vacation rentals to ensure adequate long term rentals for residents.
Kauai, Maui and the Big Island have all approved measures in order to to help regulate Hawaii vacation rentals. Yet at the same time, the State of Hawaii's recent request to obtain Airbnb's receipts to check on taxes was denied.
Hawaiian Airlines previously chimed in on the controversy, stating in testimony that they believe the industry is essential but needs better regulation. "Short-term rentals within and outside of resort districts have become an expected part of the accommodations inventory in a tourism market, and a well-diversified portfolio of accommodations is an important part of a long-term, sustainable tourism strategy…. Limiting the number and location of short-term rental units should be part of a broader and wider conversation about well-managed tourism."
Beat of Hawaii suggests that you look for a TVR (transient vacation rental) number associated with your Hawaii vacation rental. That's your assurance that it is legal.
Updated 6/18/19.
Disclosure: We receive a small commission on purchases from some of the links on Beat of Hawaii. These links cost you nothing and provide income necessary to offer our website to you. Mahalo! Privacy Policy and Disclosures.