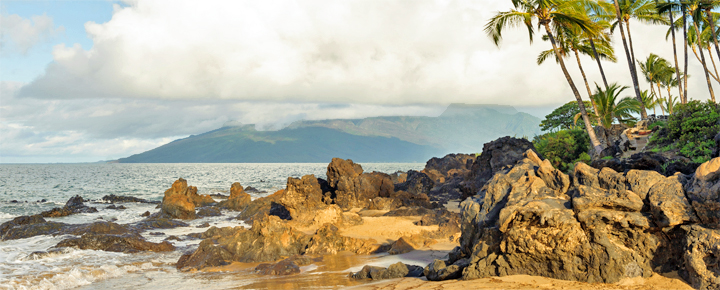 New unpublished fare sale today on Hawaiian Airlines Boston and Portland flights (to and from Hawaii). Prices reduced up to $100 or more each way. Travel dates until June on Portland and May on Boston. See routes, dates and prices below. This is the first airfare sale for upcoming Hawaiian Airlines flights from Boston, the longest domestic route in the United States. Boston flights start April 4.
We continuously scour for and bring you cheaper fares with somewhat less availability. Airfares change up to 5x daily, and availability changes real-time, as tickets are booked. Find the deals now and don't delay before booking.
▶ Travel from April until June, depending on route, and as indicated below.
▶ Start travel either on the US Mainland or in Hawaii.
▶ Prices listed are each way including all taxes and fees. One way travel available on most routes.
▶ Book online directly at Hawaiian Airlines.
Important: Read fares and availability below to find these airfares. Book online only – not by phone.
How to Book: Online booking only. Use city links below to go directly to Hawaiian Airlines website then search for your city pairs and dates. Try using the monthly fare calendar.
More Help: Read The Cheapest Time to Fly to Hawaii for all of our tips and tricks. If you don't find the deal or dates you are looking for, sign up for our free email updates for many more sales ahead. And feel free to leave a comment below if we can help find anything specific.
Hawaiian Airlines Boston and Portland Sale $144-$281
Many fares are lower than those advertised on the airline's website. See details below for availability on every route. 
Boston to/from Honolulu $281-$298 Travel dates April 5 until May 20.
Portland to/from Honolulu $144 Travel dates from April 9 until June 9.
Also on sale:
Portland to/from Maui $174 Travel dates from April 10 until May 9.
Portland to/from Kauai $173-$190 Travel dates from February 24 until June 9.
Disclosure: We receive a small commission on purchases from some of the links on Beat of Hawaii. These links cost you nothing and provide income necessary to offer our website to you. Mahalo! Privacy Policy and Disclosures.