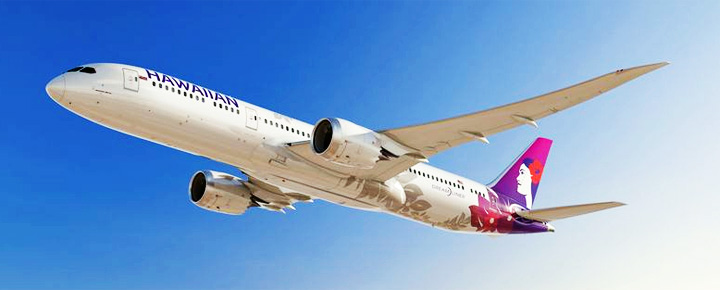 Hawaiian Airlines' flight attendants just completed their vote and have overwhelmingly decided to strike. That as the company  simultaneously celebrates its 90th birthday. The cabin crew continues to use the opportunity to fight for a better contract and benefits that has been the subject of an ongoing dispute for two years.
For the first time in the airline's 90 year history, Hawaiian Airlines' 2,100 flight attendants voted on an upcoming strike. The vote was virtually unanimous with 99.9% voting to strike.
We're continuing to watch these developments closely, as we are both planning to fly on Hawaiian Airlines next week.
When could a strike occur? 
First, it is still to early to know if a strike will actually happen. But for now at least, no immediate strike is possible. Here's what's going to happen next:
– The mediation board (NMB) must make the determination that deadlock exists.
– NMB will set a 30 day cooling off period.
– The parties will be released from mediation.
– Subsequent to the above, a strike action could be announced.
Given the above steps required prior to a strike, it appears the first possible date an action could occur would be in January.
The fight attendants' union represents a total of 50,000 flight attendants at 20 airlines. In addition to pay, issues include layover rest, minimum hours worked and sick leave.
How much do Hawaii flight attendants earn?
Hawaiian flight attendants start at $25 an hour, while those with 20+ years make up to $55 per hour, according to the union. "Some of these flight attendants are well into their 60s and 70s but can't afford to retire. And management is trying to erode protections and work rules that were gained in previous negotiations." — Andrew Feldman, AFA. By comparison, Southwest flight attendants are said to make up to $71 an hour.
History of the dispute.
Hawaiian Airlines previously indicated that it has achieved tentative agreement on many of the issues since negotiations began in 2017. The company said that its "flight attendants deliver the best hospitality in the industry, and that the company is focused on finalizing a new contract that "recognizes our employees' contributions to our success, reflects our industry standing, and allows Hawaiian to remain competitive and continue to grow.
Flight attendants said, "We transformed this job into a career over decades of bargaining; we are not going backwards." That according to  Sharon Soper, AFA Hawaii President. "We will not agree to concessions while Hawaiian Airlines makes record profits." The union also said that Hawaii has one of the highest costs of living for any U.S. state, and Hawaiian flight attendant pay has fallen in comparison with the rest of the industry.
Beat of Hawaii's take as of 11/21/19.
We continue to believe that there will either be no strike, or if there is one, that it will be of short duration. A prolonged strike would be destructive, coming in the midst of a very challenging time in Hawaii travel, with the rapid ramp up of competition from Southwest Hawaii.
Hawaiian Airlines cannot afford any interruption in service, no matter the cost, especially over the next twelve months. Therefore, this remains the best time for the flight attendants to push for an immediate contract resolution.
Photo depiction of Hawaiian Airlines Boeing 787 Dreamliner.
Updated 11/15/19.
Disclosure: We receive a small commission on purchases from some of the links on Beat of Hawaii. These links cost you nothing and provide income necessary to offer our website to you. Mahalo! Privacy Policy and Disclosures.