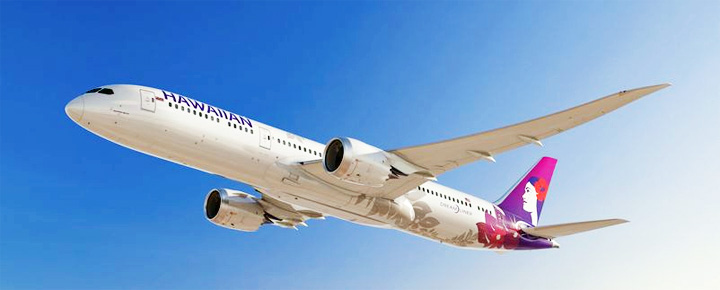 Revealing Hawaiian Airlines' conference call late yesterday was to discuss understandably dismal 2020 results and their plans for the future. We were on the call, and here are some takeaways for Hawaii travelers from the airline and us.  Bottom line, recovery will happen, but it will not be a straight line to the goal, according to CEO Peter Ingram.
60% of passengers choose Hawaiian's own COVID testing.
Testing is step one in their recovery. In that area, Hawaiian implemented four new testing partners and four new testing locations before year-end and now has five total partners in seven dedicated testing facilities.
The company said it now tests a majority of its passengers through their own partners in the pre-travel program, and they expect that percentage to continue to increase with time. Importantly, their key providers do not offer medically necessary testing. So, their capacity has not been strained by the surge in COVID-19 cases on the U.S. mainland. As a result, there is no difficulty meeting the 72-hour requirements, according to Hawaiian.
Their partner Worksite Labs offers the least expensive, unsubsidized state-approved tests available according to Hawaiian, which reports higher customer satisfaction with them compared to other options.
BOH: That's a smart move all around. Especially using non-medical necessity companies. That's where CVS got bogged down trying to do Hawaii travel at the same time. Can those of you who have used Hawaiian's testing partners please confirm how well it has worked?
What's the impact of state's changing, island-by-island rules?
Peter Ingram spoke to the white elephant in the room that we too have frequently addressed. He said that the island by island policies "adds expense, the inconvenience adds friction to travel, creates confusion for travelers, the validation process at airports is cumbersome."
Peter also mentioned that inter-island travel had not seen any substantial uptick, even with the testing program.
Hawaiian is adding four new routes this spring.
Long Beach and Ontario routes to Honolulu will increase Hawaiian's already significant presence in Southern California and provide more convenience.
Austin and Orlando are seen as fast-growing market opportunities since they had no nonstop Hawaii service previously.
Hawaiian acknowledged that "It may take some time to develop these new markets fully."
BOH: We concur that Austin and Orlando will take significant effort, as was the case when Hawaiian first ventured to New York.
Expecting 75-85% demand return by summer 2021.
Peter said, "Coupled with our expectation of restoring service in previously served markets, we remain on track to operate 75% to 85% of our 2019 capacity in summer 2021."
BOH: Wow, that's extreme optimism, and we among others were a little surprised. We hope that Peter is correct. If it isn't the case, flight schedules will need to devolve quickly.
Vaccination holds the true key to Hawaiian's recovery.
While admitting challenges remain in the short term, Peter said that while pre-travel testing is one step one, "Vaccination holds the true key to restoring demand closer to historical levels."
How 2021 will stack up according to Hawaiian Airlines.
In the first quarter, Hawaiian anticipates its capacity will be down by 50% compared to normal.
But by summer 2021, the company plans to operate 75% to 85% of its 2019 capacity. Hawaiian said that it anticipates "North America capacity reaching about 80% to 100% compared to 2019 levels."
Hawaiian said bookings thus far for 2021 are about a third of 2019 levels.
The company believes that will begin accelerating with lower caseloads and increased public confidence based on vaccine rollout.
BOH: What has happened is that the booking window has become extremely short due to variables, including a general lack of travel confidence, made worse with Hawaii rules. That booking needs to expand and soon.
Update on Boeing 717 interisland fleet change.
CEO Peter Ingram also addressed the change of planes anticipated to be announced in the next few years. Hawaiian is still planning on operating the current Boeing 717 fleet through the middle of the decade, which at this point, is not far off. The aging planes are now only used by a few carriers and are no longer manufactured. Peter said he believes Hawaiian has "The service contracts in place with the key providers to work us through to the middle of the decade."
BOH: We would anticipate a fleet change announcement in the next year or so in preparation for a 2025 delivery start date.
Hawaiian Airlines' take on Hawaii tourism going forward.
Peter said that "We have certainly proved during this pandemic that the overall economy here in Hawaii is absolutely, at this moment in history and for the foreseeable future, reliant on a healthy and vibrant visitor industry." That while adding that Hawaii must, "Look at ways to make sure we're taking care of the cherish natural resources have and maintaining our oceans and our lands and providing that balance that gives us a basis for sustainability in the long term."
Boeing 787 Dreamliner fleet is still arriving.
Hawaiian confirmed it would take delivery of the first two of 10 787s late next year. They are set to enter service in early 2023. There was no further information provided about the delivery schedule for the remaining planes.
BOH: Hawaiian has not indicated the routes that will utilize the longer-range widebody planes. London and Southeast Asia are the two most likely destinations, although there are other possibilities.
Vaccinations will give Hawaii travel a booster shot.
Peter said, "if you look at some of our demographics right now, even with the small number of travelers we have, one of the areas that have really taken a hit is people over the age of 60 or 65, who are more vulnerable to the effects of the disease. And so, I think, as those folks get vaccinated, they move into the potential traveler pool, and now we're looking for demand from a bigger pool of potential guests again."
BOH: Interesting situation with one of the company's big demographics. Furthermore, Hawaiian doesn't know when the technology for vaccination passport travel might be implemented, and much of it is dependent on state and federal government decisions. They are following that closely as standards are finalized and products come to market.
Image of Hawaiian Airlines Boeing 787 Dreamliner.
Disclosure: We receive a small commission on purchases from some of the links on Beat of Hawaii. These links cost you nothing and provide income necessary to offer our website to you. Mahalo! Privacy Policy and Disclosures.