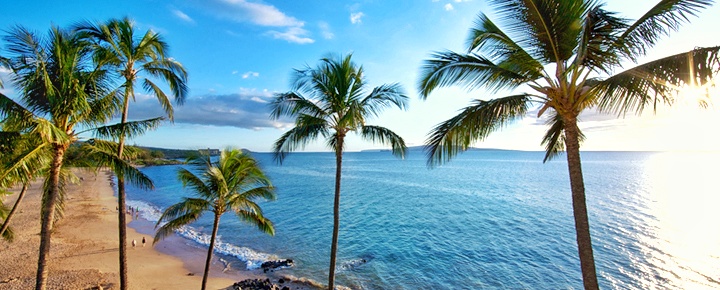 When we wrote about this topic last year, it clearly hit a button. You responded in nearly 800 comments below. At that time, travel was still not back to normal unlike today. This past week, we've had friends from the mainland visiting who mentioned the tension they sometimes feel between them and locals in Hawaii. So that got us thinking it was time to revisit this discussion. 
A regular visitor from Arizona, who has followed Beat of Hawaii for years asked, "are visitors really hated by most locals? Are the majority of visitors as horrible and rude as I'm reading on Facebook? There were so many locals making so many claims of how much they hate visitors." Sometimes it seems like visitors feel like they can't catch a break in relation to Hawaii travel. And residents have their own similar take.
As we re-open the topic today and create a dialogue between visitors and those living here, we ask that all comments be respectful (or they will not be published).
Also, check out the two short embedded videos. One is targeted to those who live in Hawaii and the other to those who visit. We suggest that everyone watch both videos. Then read on and add your comments about how you are feeling.
HTA Video Creates Local Awareness of Taking Care of Visitors.
The fact that HTA felt it was needed, spoke to issues in the air with at least some of the local population. The campaign was called, "Take Care of Tourism. It's A Family Business." It's a good reminder to everyone here. Watch and see if you agree.
With Hawaii tourism on again, there are about 10 visitors to each resident.
Face it, that's a lot for any visitor destination. With peak tourism comes more traffic and crowding. Hawaii is getting back on track to welcome over 10 million annual visitors. That, in relation to our total population of just 1.4 million. There's no doubt about it, tourism is and will remain far and away the biggest economic driver of Hawaii. Tourism touches all of us who live here in Hawaii.
How Do Locals Feel?
A study conducted a few years ago, showed there hadn't actually been any dramatic shift in how locals feel about Hawaii tourism. Asked to rate their overall perception of the state's tourism industry, about 1,600 Hawaii residents surveyed generated an average ranking of 8 on a scale of 1-10, with 10 being extremely favorable.  
Are tourists well behaved? And are locals well behaved?
Coming to Hawaii is not like driving between states on the mainland where you can have a quick getaway by car. When visitors come to Hawaii, most stay a week or longer because of the expense to get here and the time it takes to do so. That also means a greater impact on resources.
Hawaii culture and our local ways are very important to all of us here, and we love it when visitors are interested in knowing more and showing respect. That is most of you, we know. But not always and that can cause conflicts.
For example, when Kauai created a permit system for the North Shore, it caused both confusion and untold upset from visitors who felt they should be able to drive and park anywhere, anytime they want. What Kauai was trying to do was preserve the environment for the future and the land that is so precious to us. So issues like this create problems and misunderstandings at times. And frankly, communication has never been one of Hawaii's strong points.
Another example of culture and tourism not being in sync can be found in the ocean and on our beaches. We're thinking of monk seals and turtles who need to rest on the sand and not be interrupted. How many times have we seen people get too close for photos and not respect boundaries which are there to protect these important creatures in life and mythology? 
So respect is important and it goes both ways. Locals need to respect tourists who have made a choice to spend their hard-earned money to be here and who add significantly to our economy. Tourists must respect both Hawaii's culture and our local ways of life. When both happen, the Hawaiian rainbow shines brightly on all.
Time to Comment!
We want to hear from you. Remember to be respectful. How are you feeling about Hawaii now, as a visitor or as a resident? 
Updated 12/11/21.
Disclosure: We receive a small commission on purchases from some of the links on Beat of Hawaii. These links cost you nothing and provide income necessary to offer our website to you. Mahalo! Privacy Policy and Disclosures.