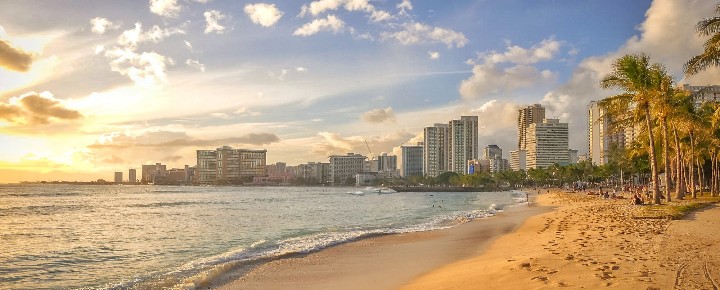 Beat of Hawaii friend and prolific commentor Barbara M. has authored an explanation to help other travelers. We get so many comments from people who still aren't clear about what is needed to be able to travel to Hawaii, should you choose to, right now. Barbara, who is also a very regular Hawaii visitor, just traveled to the islands. Here's what she had to say:
There has been so much confusion about what is needed to travel from the Mainland into Hawaii that I thought I would post what I hope is a succinct/informative tool.
The "rules" appear to vary airline-airline, airport-airport so you may not experience what someone else has. BUT if you are prepared with all of the following – you can relax! Where and how to do get validated at the airport will be obvious as you will be 1 of 200 trying to do so to get on your flight!
1) Complete the Safe Travels website for each member of your party over age 18 (under age 18 are included in a parent's application). Upload EITHER your COVID Vaccine Card (pdf format) and/or your less-than-72-hours old negative NAAT test results from a "Trusted Partner." Complete the 2-3 "yes" or "no" questions on the Health Questionnaire within 24 hours of your flight.
2) Be prepared to provide the original hard copy of your COVID Vaccine Card or a paper copy of your negative test results.
3) Be prepared to log into the Safe Travels website from your smartphone so you can show that "green checkmark" you receive once you complete the process (i.e, the Health Questionnaire). If you have no smartphone, be aware you will need to have internet access for your tablet/computer at check-in.)
(The "famous" QR Code only allows them to see your uploaded information, not the "green checkmark" which indicates you have completed the process and been validated.)
You DO NOT NEED A VACCINE PASSPORT to enter Hawaii. Vaccine Passports have been created for the purpose of allowing a person to show they have been vaccinated for situations such as entry to an event, restaurant, etc. If you have a Vaccine Passport with a program accepted by the State of Hawaii, you can upload from there to Safe Travels. (Vaccine Passports such as CLEAR are extremely limited to a very few states or to showing at what facility you were vaccinated.) IMHO, since the Safe Travels website (it is not an app) is ultimately required, just worry about that!
I hope this helps!
BOH: Please let us know if you have any questions. Thanks, Barbara, for this and for your 500 comments!
Disclosure: We receive a small commission on purchases from some of the links on Beat of Hawaii. These links cost you nothing and provide income necessary to offer our website to you. Mahalo! Privacy Policy and Disclosures.